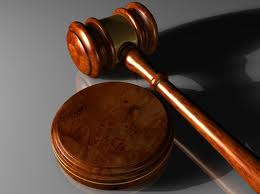 A 38-YEAR-OLD Gokwe man, who killed his nine-year-old daughter after she had allegedly failed to remove dog waste from their yard, was yesterday slapped with a nine year effective jail term after being convicted of culpable homicide.
STEPHEN CHADENGA OWN CORRESPONDENT It was the State's case that Dingani Maguchwa of Majeremani village, Chief Nemangwe in Gokwe South instructed his nine-year-old daughter to remove dog waste and she complied.
Maguchwa was, however, not satisfied that the task had been handled well, leading to him assault his daughter with a switch all over the body.
The juvenile later died as a result of injuries from the assault.
Bulawayo Judge, Justice Lawrence Kamocha, sitting at the Gweru High Court circuit, sentenced Dingani Maguchwa to nine years in prison for causing the death of his daughter after assaulting her several times with a switch.
Kamocha said although the accused had not intended to kill his daughter, his actions were reckless and led to the death of an innocent young life.
The court heard that on July 20, 2009 at about 10am, the accused tasked his daughter to remove dog waste which was in the yard.
The deceased complied, but the accused felt she had not removed all the dog's dirt and in anger plucked a switch from a nearby tree and assaulted her all over the body.
The minor ran away and when she later returned, the accused continued to assault her until he was restrained by one Ivy Nkomo.
The deceased later lay on the floor in a kitchen hut where she was groaning in pain from chest pains. Her condition deteriorated until she passed away on the same day.