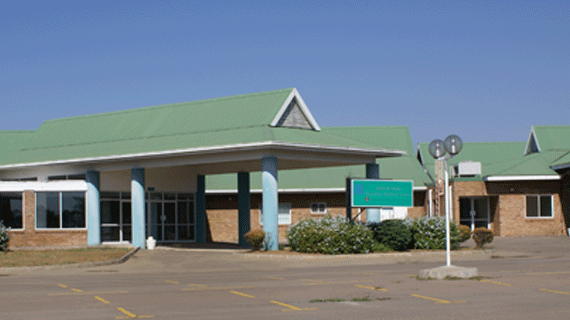 EKUSILENI Medical Centre in Bulawayo, whose reopening has been continuously shifted, is now set for April, as Phodiso — a South African firm engaged to equip the hospital — is expected to sign a lease agreement before the end of the month. Chief Reporter
Ekusileni, a brainchild of late Vice-President Joshua Nkomo, has been lying derelict since 2004 after it was shut down shortly after opening its doors.
The National Social Security Authority (NSSA) acting general manager Henry Chikova told the Southern Eye that Phodiso was preparing to open the facility in about 10 weeks.
"The plan was to open the hospital by December 31 last year," he said.
"However, there were challenges that caused a delay in opening it. The opening of the hospital is the responsibility of the operator."
Chikova explained that Phodiso was already working on the modalities of reopening the hospital.
"Phodiso, the hospital manager, is carrying out preparations to open the hospital," he said.
"It is due to sign the lease agreement before the end of the month.
"After the agreement has been signed, Phodiso needs two weeks for commissioning and a further eight weeks after the commissioning stage to open the hospital."
In September last year, the hospital underwent renovations due to the damage on infrastructure caused by termites.
Some hall partitions were knocked down, drainage works attended to and walls painted.
Earlier last year, Parliament called for the eviction of a team of doctors claiming ownership of the facility, saying they had failed to run the institution.
The hospital was closed after it was discovered that equipment worth millions of dollars acquired by the Zimbabwean Health Care Trust (ZHCT), after renting it from NSSA was obsolete.
The upmarket 369-bed hospital facility was built with funding from NSSA, the property owner.
The health facility was initiated as a joint venture between ZHCT and Netcare, a South African healthcare group that provides private healthcare in both South Africa and the United Kingdom.
A super structure development fund was set up which saw NSSA, ZHCT and the Mining Industry Pension Fund (MIPF) becoming partners as the super structure developers.
However, MIPF later pulled out of the project and ZHCT failed to contribute towards the centre construction, leaving NSSA to develop it on its own and become the sole owner of the property.