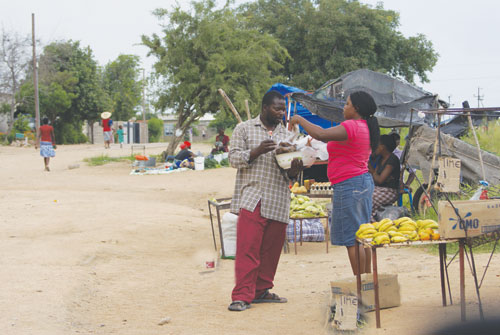 ANALYSTS say the United Nation's International Labour Organisation (ILO) announcement that Zimbabwe's unemployment rate stood at 5,42% was misleading in a country where the majority lives from hand to mouth.
BATANAI MUTASA OWN CORRESPONDENT
A lot of conflicting statements have been reported in the media regarding unemployment rates, raising confusion over the actual state of affairs in the country.
With the nation reeling under a chronic economic clog, people have been questioning where over 95% of the population is working as industries and companies are reportedly retrenching and closing shop daily.
Veteran economist John Robertson said there was need to read the concept of unemployment with an open mind because any figure could be supported by the definition which one worked with.
He said some definitions considered economically active people to be employed and economically inactive people unemployed.
"That would mean even the self-employed should be included under the employed people's bracket and at this moment, the government would want to work with that definition," he said.
"However, the definition in government books considers only a person with an employer, who gets paid a steady income every month and works a stipulated minimum number of hours per week, as employed.
"Self-employed people might make some money, but they do not necessarily get paid so that definition would not include them."
In 2014, Small and Medium Enterprise and Co-operative Development minister Sithembiso Nyoni told Parliament that about 5,7 million people were employed in the informal sector, but Robertson dismissed this saying the figure did not consider facts on the ground.
"When we talk of employment, one should be working in an incorporated company with formal structures, registered and known by the tax collector," he said.
"In the informal sector, you can have a person selling airtime or vegetables with the help of his children and to me that is not employment for either of them."
Robertson said there was a possibility that most of the people considered to be employed had actually settled to trade informally for lack of options and would rather be working for a steady income elsewhere.
"Even the communal farmers who I know are part of the employment figures are not working for incorporated companies and I would not say they are employed," he said.
"Working with this definition, I personally think only 30% of employable people are actually employed."
Zimbabwe Congress of Trade Unions (ZCTU) president George Nkiwane concurred with Robertson saying for as long as a person did not have a secure job, they could not be considered employed.
In 2014 the ZCTU announced that a total of 4 172 people lost their jobs between January to September as a result of the worsening economic crisis that saw several businesses shutting down.
Nkiwane said there were two categories of employers, those in the formal and others in the informal sector.
"The problem is how you could then tax a person trading informally when you do not know how much they make," he said.
"Maybe you would then have to subject them to a presumptive tax and assume how much they are likely to make over a given period. I would not consider them employed though."
Related Topics