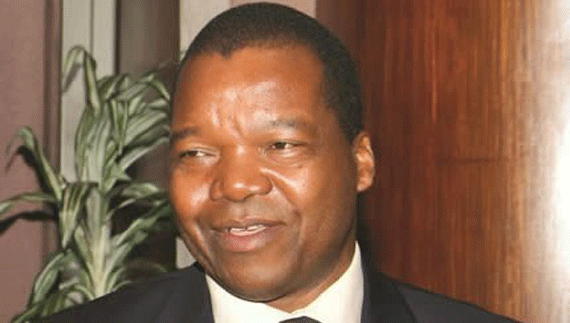 COMMERCIAL banks in Zimbabwe — including units of Standard Bank, Nedbank, Barclays and Standard Chartered — that have battled tight liquidity challenges could get some respite from the reintroduction of an interbank market the central bank chief said will kick-start this week.
The interbank market the country is reintroducing is backed by a $100 million loan facility advanced by Afreximbank a year ago.
However, the project to reintroduce the facility, which helps banks support each other with hard cash, had stalled over the past year.
Reserve Bank of Zimbabwe governor John Mangudya said in Harare last Thursday that most of the banks had now signed for it, although executives at Nedbank-owned MBCA Bank had said their units were in a sound liquid position.
Barclays Bank's unit in Zimbabwe has said that it has adequate liquidity cover.
"I am glad to say that only two banks are left to sign the papers and we are expecting the interbank market to be operational by the end of this month," Mangudya said on the sidelines of an economic symposium organised to tackle issues afflicting the country's economy.
The umbrella body for the country's manufacturing companies, the Confederation of Zimbabwe Industries, convened the symposium to gain insight on how the government is planning to fix the business operating environment.
Zimbabwe's banking sector, a crucial cog in the country's bid to raise waning productivity, plays a pivotal role as a conduit of capital.
Executives attending the symposium said the financial services industry had to be fully "functional and crisis-free to help improve confidence by investors and financiers" willing to advance money to industry and manufacturing firms.
Zimbabwean banks have not had an interbank market since 2009, when the country ditched its own worthless currency to adopt a basket of multiple currencies comprising the US dollar, the rand and other world currencies.
Earlier this year, the country introduced bonded coins to help ease shortages of smaller currency denominations although they have met initial resistance by a local market apprehensive about the potential reintroduction of the Zimbabwe dollar.
"We delayed the resumption of the interbank market to allow banks to first go through the papers with their lawyers. It's more of a members' club and it operates through agreements," Mangudya added.
Most Zimbabwean banks are battling non-performing loans that have ballooned to 18% for the industry, but Nedbank's MBCA Bank and Barclays Zimbabwe are staying afloat, managing non-performing loans ratios below 5% after adopting prudent lending measures.
— Fin24