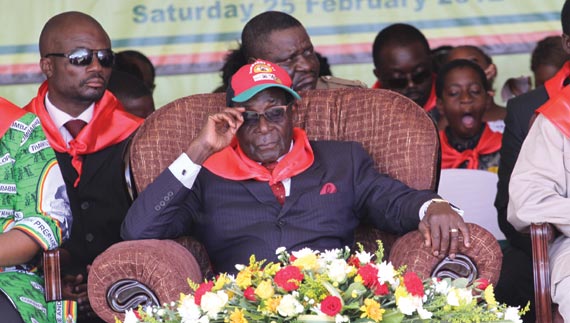 VICTORIA FALLS city fathers and tourism players yesterday said they were ready to host President Robert Mugabe's 91st birthday celebrations scheduled for next month. Richard Muponde Senior Reporter
Mugabe's birthday is on February 21.
The Zanu PF youth league has said that members have already started fundraising for the party, which traditionally attracts thousands of the nonagenarian's fervent supporters.
Victoria Falls mayor Sifiso Mpofu yesterday said the town was ready to receive all delegates coming for the birthday celebrations and it was an honour for the resort town to host the president's party.
"We are more than prepared for the event," he said.
"An organising committee is already in place and is busy with the preparations.
"The people of Victoria Falls are honoured to host the president as he celebrates his 91st birthday."
Mpofu's sentiments were echoed by tourism players who said they were ready to host the event.
Employers' Association for Safari and Tour Operators president Clement Mukwasi said all systems were in place.
"Victoria Falls operators are more than ready to host the big event," he said.
"Remember this is a domestic event and we are mostly expecting domestic tourists."
Mukwasi said Victoria Falls already had the facilities and the structures, which were set up for the 2013 United Nations World Tourism Organisation general assembly, to host the event.
The event is being organised by the 21st February Movement, which was set up in 1986 to raise money to celebrate the president's birthday each year.
Opposition parties and civil society organisations regularly criticise Mugabe for holding lavish birthday parties when the country's economy is bleeding.