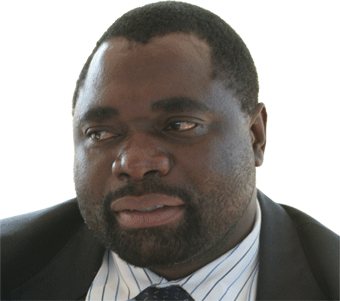 THE Castle Lager Premier Soccer League (PSL) will engage stakeholders to come up with strategies to quell unruly conduct as there are concerns about the violence that has rocked league matches.
Thandiwe Moyo Sports Correspondent
The PSL has also said it will not increase fines this season for violent behaviour at stadiums.
PSL will conduct workshops before the start and during the 2015 season which is expected to kick-off in March.
"We will not be increasing the fines this season," said PSL chief executive officer Kennedy Ndebele.
"If you noticed we increased them then reduced them again last season because we noticed that it does not help fining the clubs. They (clubs) do have a responsibility to control their supporters, but the fines also have a bearing on their finances."
Dynamos were fined $64 000 in 2013 for various offences with Highlanders paying $26 550 and Caps United $22 000 for their offences.
"We want to engage stakeholders to improve match organisation, games and events management," Ndebele said.
"We will be engaging security personnel and local authorities to help us make the matches accessible, safe and secure for everyone."
Ndebele said they would discuss the security at the stadiums with stakeholders to make sure that there were no missiles at venues that could injure supporters, players or officials.
"One of our major concerns is the number of people who come to the stadium drunk," he said.
"We will engage security personnel who will help us in this regard. We noticed that in some of the stadiums alcohol is sold, but our country's venues prohibit the consumption of alcohol within the premises."
The PSL administrator said they had already started inspecting stadiums and wanted clubs to be involved in beefing up security.
"We will flight a tender soon to engage security that would be available during the games to assist not only with the tickets, but to control the movement of supporters during and after games," he said.
"We are confident that if we increase security we will be able to control the violent incidences."
He said violence at stadiums not only had a bearing on the number of people who watched the matches, but also affected sponsorship as "no one wants to be associated with violence".
"We want to protect the supporters, officials and most of all, the sponsor not only for the league, but the clubs as well because no one wants to be associated with violence," Ndebele said.
"We want the environment to be conducive for sponsors to get maximum mileage."
Ndebele urged the media to play a part in reducing the incidences of violence.
"The media has a role to play as well," he said.
"When the media publishes stories that are clearly going to stir emotions it becomes a problem. The media should always be positive and bring excitement and not stir emotions."
Incidents of violence involving the country's big clubs — Dynamos, Highlanders and Caps United — rocked the 2014 season with the PSL descending on the clubs with heavy fines for incidents that ranged from pitch invasion to missile-throwing.
Highlanders were slapped with a $2 000 fine for missile-throwing by their fans during the match in which Bosso lost 0-1 to Dynamos at Barbourfields (BF) Stadium on August 9. A Bosso fan, Thembelenkosini Hloli, was murdered on that day as the violence spilled out of the stadium.
Highlanders were sanctioned under the PSL standing order (offences and fines) and they were handed another $2 000 fine for pitch invasion and missile-throwing by fans during a league match against How Mine at BF on July 6.
As if that was not enough, the Bulawayo giants were fined $3 000 after pleading guilty to violating order 31 of the Castle Lager PSL rules and regulations when fans turned rowdy and threw missiles on to the pitch after their team lost 1-3 to ZPC Kariba at Hartsfield Rugby Ground on September 28.
Champions Dynamos were slapped with a $4 000 fine for missile throwing by their fans during the match in which they were eliminated from the Chibuku Super Cup by Black Rhinos at Gwanzura Stadium on August 17.
The Chibuku Super Cup is bankrolled by Delta Beverages and the competition was brought back into the league in 2014 after years of absence.
Caps United were fined $1 750 for failing to control rowdy fans who threw missiles in a match against Buffaloes at Gwanzura Stadium in April.
The Green Machine's player, Hardlife Zvirekwi, was handed a $2 500 fine after he poured urine on Buffaloes technical area.