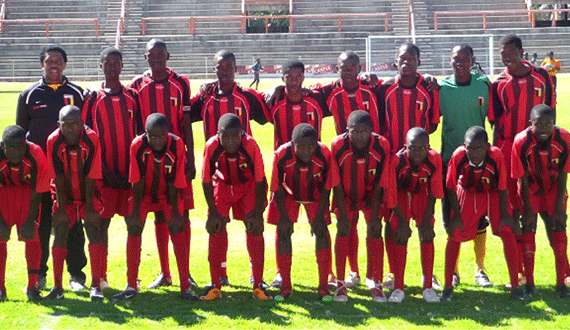 FORMER Bantu Rovers junior Frank Khumalo has been selected for an Under-20 football Continental tournament which will be played in Brazil in October.
GRACE CHIRANGANDE SPORTS REPORTER Khumalo, who was with Bantu Rovers for about eight months, joined Ajax Cape Town in December where he underwent trials for the competition and was the only Zimbabwean selected from the team.
In an interview yesterday, the 20-year-old said he was honoured to be selected.
"I am very honoured that I will be representing Zimbabwe at the Under-20 World Cup tournament where we will be playing against five continents," he said.
"I will be the only one representing Zimbabwe there. Other countries like South Africa and Botswana selected individuals for the event."
Khumalo said they were chosen after undergoing trials at Ajax Cape Town.
"Last year I was in South Africa and we had a number of matches there," he said.
"The matches were held in order to enable the selection for Under-20 boys. There were a number of players from different countries. We are yet to be informed of the exact date for the event, but I know that it is in October this year."
He said his aim was to make the nation proud and to be the best at the tournament.
"I have been practicing hard and I believe that by the time I go to Brazil I will be at my best," he said.
"My family has been supportive and I want to make my nation proud."