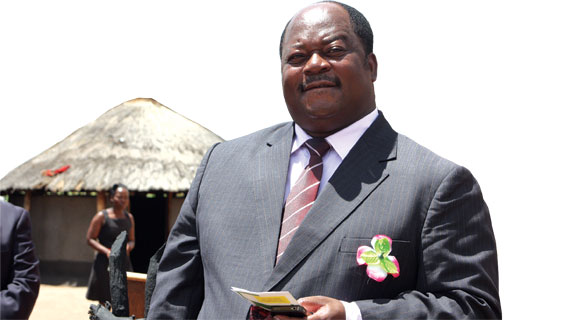 HARARE City Council has hit back at Sport, Arts and Culture minister Andrew Langa for his suggestion that local authorities should reduce stadium rentals and levies.
HENRY MHARA SPORTS REPORTER
Langa, speaking at a press conference in Bulawayo last week during the African Union Sports Council Region 5 Under-20 Youth Games review, raised concerns over what he called "high levies" charged by local authorities.
Most councils collect 20% from gate charges for the use of their stadiums by teams or a hire charge for the use of their facilities, which Langa said were prohibitive to most communities.
"We have always been concerned about the rates that are being charged by the city fathers," the minister said.
"It is not only in Bulawayo, but if you go to Harare and Masvingo it is the same. I am concerned about the rates. They are rather too high.
"Even Kumalo Hockey Stadium charges are too high. That is what we will try to discuss with local government and my ministry to ensure that the rates are managed by our athletes and our sports persons."
He added: "If you go to Harare, the Chitungwiza Aquatic Centre is now being run as a church, night clubs are all over. We do not want to see such a thing in Bulawayo. It is important that as a ministry and other players we manage our facilities so that we do not go back to the facilities that were being used in Zimbabwe in 1995."
However, Harare City council sports administrator Sunny Mbofana has hit out at Langa saying his utterances were offside.
Mbofana said: "Sport is an industry and it follows, therefore, that it has lots of potential to rack in billions of revenue if sound leadership is put in place.
"Municipalities are not profit-making organisations and the idea of them having to charge 20% on ground/facility use is to try and sustain themselves without having to charge exorbitant amounts in terms of rates directly to ratepayers.
"Langa should, however, focus on how to grow sports in the country without trying to rob municipalities. For instance, if Highlanders were to put a system that helps them rack in billions and minus 20% levies to Barbourfields, then everyone becomes a winner. In short, I'm challenging honourable Langa to think and not turn to populist insinuations."
Langa added that the responsibility of the stadiums should not lie with the local government alone, but also involve his ministry.
"The management of our sports facilities in Zimbabwe will not only remain the responsibility of local government, but as Sports ministry we should have a say so that whenever they (athletes) want to use those facilities, they can access them," he said.
The Insiza North MP said they were in consultation, through the Sports and Recreation Commission (SRC), on how the facilities for the Youth Games will be run.
"The consultations on how we will proceed with these facilities have already started," he said.
"In my ministry they are being spearheaded by the SRC. We are engaging the city fathers, Primary and Secondary Education ministry and Higher Education ministry, so that these facilities can be accessed by schools, youth and national teams without any serious problems."