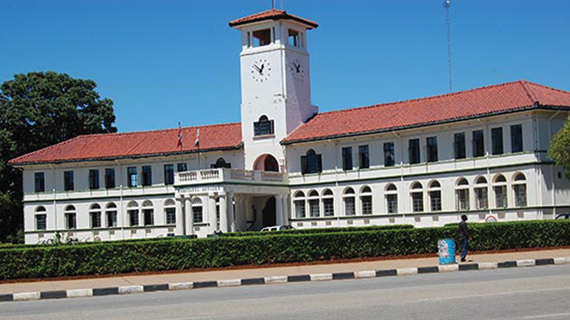 Workers at the Gweru City Council-owned beer concern, Go Beer Breweries face retrenchment after councillors pushed for their exit at a special council meeting last Friday, after it emerged that the liquor undertaking has been financially straining the local authority.
Stephen Chadenga OWN CORRESPONDENT
Ward 4 councillor Kenneth Sithole moved a motion that the 16 employees, who were directly attached to the brewery, should be given retrenchment packages, as the cash-strapped council could no longer absorb them.
Go Beer closed shop last year in July and most of the permanent employees were sent on unpaid leave while council instituted investigations into operations of the opaque beer concern.
"There is need to work out packages for these workers even if it means borrowing money from the market, as this will lessen the burden on council," Sithole said.
Councillors unanimously agreed that the 16 workers should be given exit packages.
The city fathers, however, turned down suggestions for an external audit, saying it was expensive for the municipality, which already faced financial challenges.
"There is need for an internal audit and do away with suggestions for council to fork out $44 000 to carry out a forensic audit on Go Beer," mayor and Ward 1 councillor Hamutendi Kombayi said. City deputy director for finance, Onwell Masimba, said council should invite private players to resuscitate the troubled brewery.
"We have to come up with workable strategic partnership and invite private players to revamp Go Beer," he said.
In recent years the municipality took over the company's debts and absorbed staff, deploying them in various departments after they went for years without being paid. 
Last year the Local Authorities Pension Fund took Go Beer Breweries to court over an estimated $200 000 in pension fund debt.