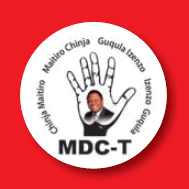 THE MDC-T Midlands executive committee at the weekend held a meeting to try and clear confusion over whether it would participate in by-elections in March. IVAN NDLOVU OWN CORRESPONDENT
Midlands members had reportedly submitted their CVs to participate in the Chirumanzu-Zibagwe by-elections, despite a resolution by the party that it would not participate in any polls until reforms had been implemented.
The MDC-T Midlands executive committee converged at the weekend and deliberated on impending by-elections and reiterated the party position that it would not contest in any polls unless there are reforms.
The committee will meet with party members in the Chirumanzu district on February 1 and 8 to discuss and explain why it is not viable for them to contest the election.
Speaking to Southern Eye, MDC-T provincial spokesperson, Munyaradzi Mutandavari, said they agreed that the province would be united with the national organ and not contest by-elections.
"Our position remains the same," he said.
"We will not contest in any by-election until there are reforms and we see a soft copy of the voters' roll."
Party members in the Chirumanzu-Zibagwe area wrote a letter to the Midlands committee stating their intention and confidence to participate in the coming elections.
Mutandavari said participating in that election would just be a waste of time, pointing out that even their rivals, MDC-Renewal, found it not worth contesting.
"Even the (MDC) Renewal team said they would not contest the by-elections, showing that there is something they also notice as wrong with the elections policy," he said.
Mutandavari said they would be saving the party name from humiliation, since the outcome of the elections was already predetermined.
President Robert Mugabe announced that there would be two by-elections on March 27 2015, in Mount Darwin West and Chirumanzu- Zibagwe constituencies.
The latter is to fill the post created by the elevation of Emmerson Mnangagwa to the post of vice-president and the former is a belated by-election, which should have been held when Joice Mujuru was appointed vice-president soon after the 2013 elections.