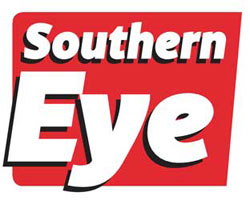 HWANGE has retained all their senior players save for Richard Jongwe and Oscar Lungu who are yet to sign new contracts with the club for the 2015 Castle Lager Premier Soccer League season.
THANDIWE MOYO SPORTS CORRESPONDENT
Chipangano coach Nation Dube said the club is not sure about the whereabouts of the two players and that they were still open to negotiations with them.
"We retained all our senior players. However we are still waiting for Oscar Lungu and Richard Jongwe who have not signed their contracts. Everyone else has been coming for their medical checkups but we have not started our training," said Dube.
He said they are likely to start training on Monday.
Dube said so far they have promoted two junior players, Gift Mbweti an attacking midfielder and Innocent Mucheneka a holding midfielder to the senior team.
"We have only included two young players and we are still assessing the rest. We will only add more players to the team depending on how many pay slots are remaining. We are not looking for any senior players at the moment because we retained the crop we had last year," he said.
Dube said most PSL clubs are chasing big names and they will not be going into the market this year.
Last year Hwange retained most of their players and this year they have done the same with Dube saying the side is "junior-minded'.
Hwange players include Isaac Masame, David Boriwondo, Gerald Ndlovu, Evans Rusike, Rodwell Chinyengetere, Timothy Sibanda, Farai Vimisai and Nkosana Siwela.
The Matabeleland North side finished the season on position seven after a good start to the season topping the standings at some point but slipped to finish with 42 points from, 11 wins and nine draws.