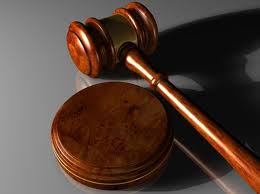 A MAN who has been accused of giving a Hillside woman a love potion to give to her married boyfriend, which resulted in her lover being "crazily in love" with her, has advised the State that he is not a traditional healer, as has been alleged earlier, but identified himself as a faith healer. STAFF REPORTER
This resulted in the traditional healer, who was summoned to testify on the use of love potion in court, withdrawing from being a witness, saying though both inyanga and faith healers are registered by the Traditional Medical Practitioners Council, he was only capable of explaining the use of herbs and charms by traditional healers and not faith healers.
The woman, Woolf Tanja of Hillside and Chafadzwa Matsaure, a registered faith healer, denied the charges when they initially appeared before Bulawayo magistrate Evelyn Mashavakure.
They were charged with associating or practicing acts of witchcraft on Stuart Marsho Joseph.
The State, represented by Hlanganani Vundla, has been advised by Matsaure that he is not an inyanga, but a faith healer.
On the last remand date, the State had indicated that it would bring in a registered traditional healer to testify in court on the possibility of the use of love potions.
But following yesterday's proceedings, Matsaure advised the State that he would furnish it with possible registered faith healers who could testify on such issues.
The State asked the matter to be remanded to January 28, when it would have managed to call a faith healer to testify.  The magistrate conceded.
The court heard that on a date unknown, but sometime in 2007, Tanja fell in love with Joseph and she sought assistance from Matsaure, a registered traditional medical practitioner, to induce some unknown substances, believed to be love potions to enhance their relationship.
Matsaure allegedly provided the charms to Tanja, who then went and administered them on Joseph. Joseph is alleged to have started behaving abnormally.
He fell "madly in love" with Tanja, as the charm allegedly took effect.
In January 2014, Joseph sought help from Matsaure over the strange feelings and behaviour and the traditional healer reportedly confirmed to him that he was responsible for his behaviour because of the charms he gave to Tanja. Joseph then made a report to the police, leading to the arrest of the two.