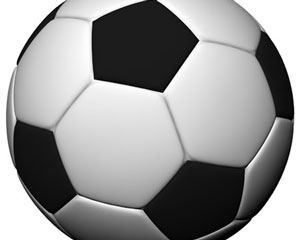 DYNAMOS midfielder Stephen Alimenda yesterday finally reported for the club's pre-season training to give the reigning champions a boost, but there was still no word on striker Washington Pakamisa.
HENRY MHARA SPORTS REPORTER
Alimenda missed the league champions' first two days of pre-season training and had been reportedly seen in Chiredzi, with reports suggesting he was angling a move to fellow Premier Soccer League (PSL) side Triangle.
But the ginger-haired midfielder, a soccer star of the year finalist last season, pitched up at Prince Edward High School yesterday morning where he joined players that have reported for training so far.
He immediately quashed rumours linking him with a move away.
"Honestly, I don't know where those rumours emanated from because I was at home in Kwekwe and I had made it known to my coaches," he said.
"The rumour that I was spotted in Chiredzi is not true. I was never in Chiredzi in recent weeks and I'm not intending to move away from Dynamos. I have a contract with the team and I'm intending to see it through. I want to let fans know that I'm here to stay.
"It's good to see my teammates again and I'm looking forward to the new season."
Alimenda's fellow midfielder Cliff Sekete, who also missed the first day of training, reported for duty yesterday. Ocean Mushure who asked for compassionate leave is still away, but is expected at training anytime this week.
The team had their final day of physical tests yesterday with normal training expected to start this morning.
While Alimenda and Sekete have rejoined the squad, Pakamisa is still to report for duty, giving credence to reports he had signed for a Mozambican side.
Pakamisa, Dynamos' joint top goalscorer with Rodreck Mutuma, is reportedly in Maputo where he is said to have signed a contract with PSL side Liga Muçulmama.
Dynamos coach David Mandigora said he did not know the whereabouts of the striker.
"I'm just hearing reports that he is in Mozambique, but I don't know if it's true or false," he said.
"I had expected all the players to be here by now, but that's how transfer windows are."
Pakamisa still has a year on his contract with Dynamos.
He is one of a host of senior players, albeit with expired contracts, who are yet to report for duty.
Players whose contracts expired last year include Devon Chafa, Tafadzwa Rusike, Simba Sithole, Rodreck Mutuma, Russel Madamombe, Thomas Magorimbo and Murape Murape and were as expected, in a no-show although it is understood some of them are negotiating with the club.
Tawanda Muparati and Themba Ndlovu have already joined How Mine and Harare City respectively, while Ronald Chitiyo is already in South Africa with his new second tier division team Eagles.
Democratic Republic of Congo import Fabrice Mbimba has not started training with the rest of the team.
Mbimba is in the country, but excused himself from training saying he was not feeling well.