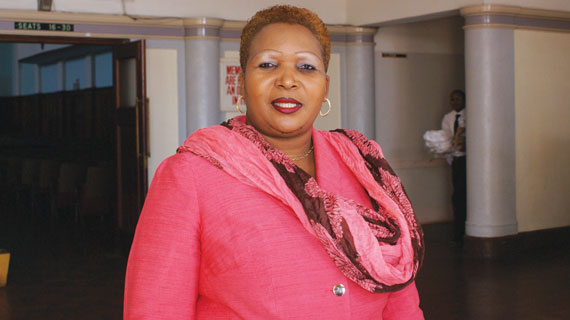 THE ruling on an application for exception by an MDC-T youth member who allegedly insulted Bulawayo Central legislator Dorcas Sibanda has been postponed to Friday, after the State opposed the application, insisting the accused had a case to answer.
SILAS NKALA STAFF REPORTER
Donaldson Mabutho (31) of Luveve in Bulawayo, represented by Kholwani Ngwenya of Mabhikwa and Company law firm, had last week filed an application for exception in the case, indicating that the charge laid against him by the State did not disclose his offence.
Last Friday, the State, represented by Jeremiah Mutsindikwa, told Bulawayo magistrate Gladmore Mushove, in response to the application, that evidence brought to court showed Mabutho had a case to answer and prayed that he be put to trial.
Mushove remanded the case to Friday for a ruling on the application.
Mabutho is accused of insulting Sibanda on on instant messaging service, WhatsApp, accusing her of being a "schemer".
He is alleged to have contravened Section 88 (a) of the Telecommunications Services Act, which prohibits "sending any message that is grossly offensive or of an indecent, obscene or threatening character".
Mabutho has since denied the charge.
He is out of custody on $100 bail. His bail conditions are that he continues to reside at his Luveve 5 home and reports every Friday at the Bulawayo Central Law and Order Section until the matter is finalised.
Mabutho had earlier on told the court that allegations against him were a result of factional fights within the party.
The court heard that on November 14 2014, at around 9:21am, Mabutho allegedly posted abusive and threatening messages on the MDC-T group chat, through his cellphone, directing them towards Sibanda.
The messages, some of them written in a local language and containing words that cannot be printed in a family newspaper, accused Sibanda of pursuing a destructive agenda within the MDC-T.
"We will fix you zipankie, you are a dog," one message reads.
"MDC-T does not belong to her mother, she must take note of that.
"You hire thugs to come and cause commotion . . . those are typical Zanu (PF) symptoms, you punk!
"Today the chairman's car was parked inside, your plot has been discovered (sic)."
Sibanda reported Mabutho to the police and he was subsequently arrested for the offensive chats.