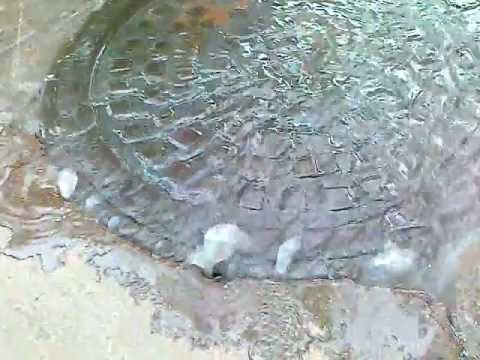 BULAWAYO City Council has engaged the services of a contractor to assist in cleaning sewers and removing sand, which had accumulated in the city's drains.
PRIVILEGE SHOKO OWN CORRESPONDENT
Councillors feared the raw sewage would expose residents to health hazards.
According to the latest council minutes, councillor Macdonald Chunga said they had reported a number of sewer bursts, but had been left unattended.
"The director of engineering services should address the problem of sewer bursts," he said.
"We have reported the drainage fault along Luveve Road, which needed urgent attention, but the situation is still the same."
Councillor Sithabile Mataka Moyo said the waste was resulting in disturbing smells and was a health hazard.
"Residents in my ward, with burst sewers, opened outlets which released such wastes to neighbours' houses resulting in smell nuisance and health hazards," she said.
Councillor Thabitha Ngwenya said the delays in attending to sewer faults resulted in poor service delivery.
However, councillor Norman Hlabani said sewer bursts occurred when water was restored after water cuts because of pressure. "A municipal staff member has been trained in South Africa to operate jetting machines and the local authority should therefore benefit from this initiative," he said.
Engineering Services director Simela Dube explained that the department was doing its best to control sewer bursts.
"Although the department has manpower and material or equipment challenges, we are doing our best to control the backlog of sewer bursts," he said.
"We have engaged the services of a contractor to assist the local authority in cleaning sewers and removing sand, which has accumulated in the drains."
Dube said German Development Co-operation had donated jetting machines, which were to be commissioned soon.
"The entire underground system has collapsed causing sewer blockages and sewer funds, which were allocated and have been used for other activities or purposes" he said.
Dube said other systems had been affected and the local authority needed big machinery to unchoke big sewer lines.
"Luveve sewer pipeline is not the only one which experienced blockages, the Mazai system has also collapsed," he said. "There is need for ring fencing of funds to finance sewer system repairs as appropriate."