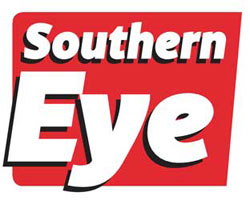 DESPITE the dry spell that usually characterises part of the Midlands Province affecting crop yields, groups of villagers in ward one area around Chitora under Tongogara Rural District Council, Shurugwi, have benefited from protecting and preserving wetlands through agricultural income generating projects.
Stephen Chadenga OWN CORRESPONDENT
Villagers at Chitora-Tugwi and Faquar wetlands have managed to send their children to school, as well as providing food to their families by cultivating vegetables at a nine-hectare swamp.
"We are utilising wetland sustainably and we have managed to cultivate food crops such as vegetables, carrots, okra and butternuts," Deon Mazoredze, chairperson of Chitora-Tugwi wetland project said.
The 37 members of the project have since sold their produce to supermarkets raising money to look after families.
"We once sold our vegetables to SPAR supermarket as well as to Catering department at Unki mine", Mazoredze said during a media tour organised by the Environmental Management Agency (EMA) last week.
The project started in 2008, but became fully operational after being funded by Shurugwi Partners, a community-based non-governmental organisation.
Though EMA does not permit developmental projects on wetlands, these villagers were granted permission after careful consideration that the community could sustainably utilise the marshland.
"As EMA, we encourage sustainable utilisation of wetlands and besides villagers at Chitora-Tugwi wetland are cultivating at the required distance of 30km from the source of water in the wetland," Severino Kangara, EMA Shurugwi district officer, said.
Shurugwi Partners programmes manager Pascal Manyakaidze said they provided villagers with material support to protect wetlands.
Manyakaidze said his organisation obtained $49 993 under the small grants facility from the Global Environment Fund to develop three wetlands in Shurugwi — Chitora-Tugwi, Faquar and Simbarevanhu.
"We managed to provide fencing, seeds and cement to villagers to protect and develop their wetlands," he said.
Faquar wetland chairperson Fredrick Shariwa said the 35 villagers at the project have plans to introduce bee keeping and fish farming at their swamp, a development shared by their counterparts at Chitora-Tugwi.
Shariwa said villagers managed to sell tomatoes and vegetables to True Fresh supermarket, SPAR and other villagers, raising income to sustain their lives.
Villagers at the wetlands engage in organic farming to avoid agro-chemicals that can destroy the marshlands. Environmentalists say wetlands provide food, medicinal plants, filter water and offer a unique habitat for many different species.
Zimbabwe is a signatory to the 1971 Ramsar Convention, an inter-governmental treaty on the conservation of wetlands signed in Iran.