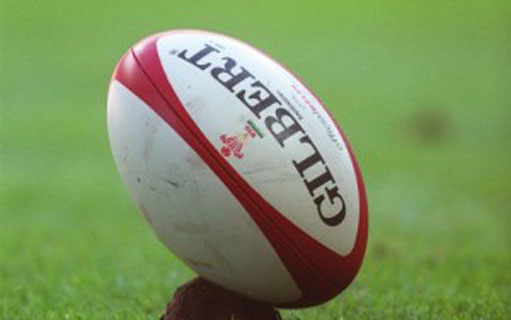 MATABELELAND Rugby Football Board (MRFB) development officer George "Rollo" Mukorera has taken time to reflect on successes and challenges of the board in 2014.
FORTUNE MBELE SPORTS REPORTER
In a report, Mukorera said 22 primary schools in the region were introduced to tag rugby and paid tribute to Fawcett who played a major part in the three provinces.
This was done in collaboration with the National Association of Primary School Heads (Naph).
"Over 22 Naph schools have been introduced to tag rugby under the Matabeleland Rugby Coaches' Association," he said.
"We also introduced tag rugby in other areas like Hwange, Matopo and Esigodini. Many thanks to Fawcett, Thembelani Ncube and Tinashe Sawu for playing major roles in all three provinces.
"Monthly tournaments were held at a central venue (Hartsfield), Hwange and Matopo. Teams who took part include Manyewu, Ntabeni, Tategulu, Mthombowesizwe, Zulukandaba, Gampu, Lobengula, Hillside, Tennyson, S.O.S, Baines, Milton, Mbizo, Ingwegwe, Mgoqo, Senzangakhona, Manondwane, Mgiqika, Helemu, Mahlathini, Josiah Chinamano, Matopo, Idobi, Silobi, Matopo, and Isotsho."
He said he was still working on an outreach programme awaiting clearance from the Sport, Arts and Culture ministry.
Mukorera worked with the Bulawayo Naph Rugby Committee and introduced projects in the province five districts with a pilot project started at Milton, Hillside, Tennyson, Mbizo, Gampu, Lobengula, Ingwegwe, Inkanyezi, SOS and Nketa.
Naph schools Ntabeni, Mahlathini, Milton, Gampu, Baines, Masuku, Zulundaba, Mthombowesizwe, Mbizo, Tategulu, Ingwegwe took part in the Lou Corbi Under-12 Rugby Festival last month.
Secondary schools — Falcon, CBC, Gifford, Milton, Msitheli, Sobukhazi, Nkulumane, Nkulumane, Milton and Western Suburbs Select — took part in the Dendairy Inter-schools Sevens tournament in March.
The Power Sales Schools Rugby Festival was held in April and Mukorera said the tournament continues to grow from strength to strength.
Another tourney, sponsored by Old Mutual, was held at Hartsfield Rugby Ground in September.
Mukorera said the challenges faced in the year were shortage of human resources and equipment, lack of incentives for coaches, lack of financial support from Zimbabwe Rugby Union and MRFB towards the development of rugby at grassroots level and lack of support from Naph and the National Association of Secondary School Heads towards covering of referee fees and administration costs.