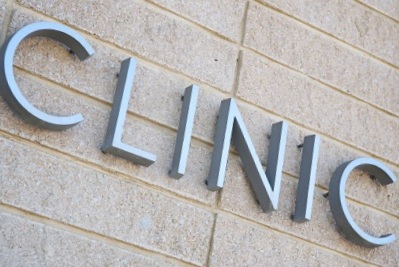 PEOPLE living with HIV and Aids in Victoria Falls have received a reprieve as a non-governmental organisation (NGO) opened the town's first Aids clinic which will provide anti-retroviral treatment. Nokuthaba Dlamini Own Correspondent
The clinic project, running under the name Beat Aids Project Zimbabwe, will officially be opened on January 5 in Mkhosana high-density suburb.
Before the opening of the clinic, people from nearby villagers and from the resort town were supposed to travel as much as 100km to receive treatment from Hwange.
The clinic's managing director, Gary Blink from the United States, said the clinic was going to be a permanent feature and its establishment did not mean the resort town had high a rate of HIV and Aids.
"We were motivated to open this clinic in Victoria Falls in order to supply the people of western Zimbabwe with an HIV specialty medical facility similar to the Newlands Clinic in Harare," he explained.
"After visiting that Clinic years ago and after watching its evolution, we thought it would be the right thing to do to serve the people of Victoria Falls and the surrounding villages.
"We also felt it would be great to build a permanent community centre, where people could gather and help to break the barriers of stigma associated with HIV and Aids and people living with the virus."
Blink said Victoria Falls and western Zimbabwe were isolated from NGOs who tended to focus on Harare.
"Victoria Falls is somewhat isolated from other NGOs around Harare due to the distance by road or the need for air travel back and forth, therefore, we immediately sought to gain help reach those in need of prevention, testing and treatment services of HIV and Aids and other opportunistic infections," he said.
Blink said the clinic will serve as the centre of operations, which include day-to-day specialty treatment services and outreach to the villagers and to help pay tuition and supply books and uniforms for orphaned and vulnerable children in the resort town.
Matabeleland North Province has the highest rate of HIV and Aids prevalence, with a total of 89 000 people including 3 462 children on ART, mainly due to tourism activities in the resort town and coal mining business in Hwange, which attract sex workers.
Related Topics