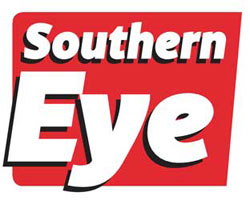 ZIMBABWE Teachers' Association (Zimta) has warned of a strike action by the educators to protest a move by the government to defer the payment of their bonuses.
NQOBANI NDLOVU STAFF REPORTER
Zimta said the announcement, coming less than three days before they receive December pay, was disturbing and alarming.
"Noting the foregoing developments, we are compelled to warn the employer about the restlessness of the educators, which restlessness may spin out of control should these matters find no resolutions in the immediate future," Zimta secretary-general John Mulilo warned in a press statement yesterday.
Labour deputy minister Tongai Muzenda was quoted by the State media yesterday saying teachers and other civil servants would be paid their bonuses in January. Soldiers, police and other security organs received their bonus earlier this month.
Finance minister Patrick Chinamasa had promised all civil servants the annual bonus before the end of the year.
"Zimta is disturbed by the failure to pay teachers their 2014 bonus this December as promised by the government at various fora," Mulilo noted.
"Zimta is further alarmed by the employers' failure to advise workers on the non-payment of bonus together with the December salaries, as has been the norm."
The Public Service Commission last week revealed that pay dates for civil servants had been brought forward, but did not warn teachers, nurses and others not to expect a bonus.
The government was this year forced to shift pay dates for civil servants a number of times as it struggled to find enough money to meet its salary obligations.
Chinamasa admitted that finding money to pay civil servants on time after increasing their pay in line with Zanu PF's election promises was proving difficult.
"When resources are not of the levels to meet our obligations, we have to wait," Chinamasa told legislators in June.
"We run a cash budget and a cash budget means that we wait for receipts from Zimra (Zimbabwe Revenue Authority) before we can disburse to meet the obligations of the government including salaries of honourable members."