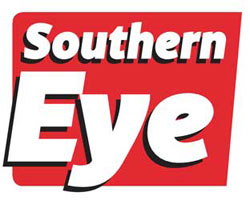 WHEN President Robert Mugabe and the late former Vice-President Joshua Nkomo signed the Unity Accord in December 1987, there was jubilation in Matabeleland and some parts of the Midlands as the pact effectively signalled the end of mass killings in the two provinces.
Just by the stroke of a pen albeit after intense haggling on crucial positions and the new party symbol, the accord in essence marked the end of a state of emergency and dissident activities in the two provinces.
For nearly five years the two provinces had fallen under the octopus grip of overzealous State security agents, especially the 5 Brigade, which had a carte blanche in engaging in extrajudiciary killings, rapes and other human rights abuses.
The signing of the Unity Accord, however, elated citizens although coming at the expense of more than 20 000 victims of Gukurahundi genocide and the economic stagnation of Matabeleland and parts of the Midlands.
So when Mugabe and Nkomo were beamed on national television toasting to the forging of the accord, naturally, Zimbabweans were excited and heaved a sigh of relief in the strong belief the newly-found unity would usher in development and opportunities to the long marginalised people of the region.
But alas, 27 years after the inking of the accord, the pact remains largely a monumental farce and an embarrassment as the region remains marginalised in comparison to other provinces of Zimbabwe.
As rightly articulated yesterday by Zanu PF politburo member Sikhanyiso Ndlovu, this year's commemorations "must make us take stock of what has happened before, introspect and ask ourselves what we have done to make our people benefit from unity".
Unfortunately, the people of the southern region remain hungry, industries are closed, unemployment is spiralling out of control, they still travel to Harare to apply for liquor licences, passports and other important public documents.
Matabeleland Zambezi Water Project, seen as the only permanent solution to the region's perennial water woes, remains in limbo despite the fact that it has the potential to turn Matabeleland and its hinterlands into greenbelts.
The list of unfulfilled promises since December 1987 remains long hence a general consensus in the region there is nothing to celebrate about the Unity Accord today except nostalgia.