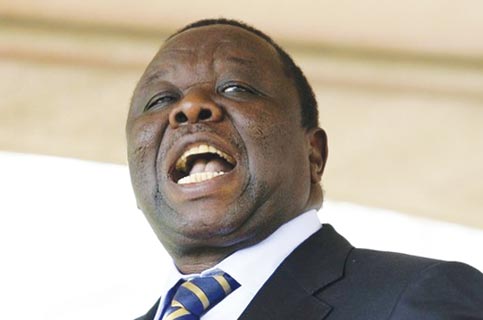 FORMER Prime Minister Morgan Tsvangirai has dispatched emissaries to Bulawayo councillors, who ditched the party to join MDC-Renewal in a bid to woo them back to his MDC-T party.
NQOBILE BHEBHE/PRIVILEGE SHOKO The manoeuvres began last week.
This week Southern Eye heard on good authority that several groups, some from as far as Harare, have been dispatched to convince councillors to rejoin the party.
"We have been getting calls from MDC-T people attempting to arrange meetings with us with a view of rejoining," one councillor said on condition of anonymity.
"I find that ridiculous. They (MDC-T) are still struggling to come to terms with the simple fact that we are no longer with them."
Six councillors dumped the MDC-T officially, although it is believed up to 14 are on their way out.
The Bulawayo City Council has 29 councillors and the defection of the 14 leaves MDC-T with 15, finely balancing City Hall.
In October, MDC-Renewal councillors stage a coup, but feel short in numbers after several councillors reportedly developed cold feet and remained with MDC-T.
Another councillor said it was highly unlikely that the MDC-T would succeed in wooing back the councillors.
"They will find no takers," he said.
"We are now busy preparing for our joint congress with MDC under the United Movement for Democratic Change (UMDC) banner."
MDC-Renewal Bulawayo provincial spokesperson, Edwin Ndlovu yesterday confirmed that development, which he described as sign of desperation.
"It is true Morgan Tsvangirai is showing desperation again and is sending mysterious people to approach not only our councillors but even top leadership to join his torn so-called big tent," he said.
"What is surprising is that he always wants others to join him as if he is an ordained leader of opposition. If he is serious about working with our leadership he must come and join us, UMDC is now the only game in town."
However, MDC-T spokesman, Obert Gutu, denied they were approaching other parties, insisting they were conducting their own programmes.
"We, as a party, have our own activities so that we strengthen the party," he said.
"The party has its own strategies so that people understand our party policies."