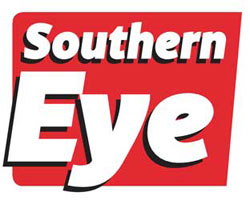 JUNIOR police officers have accused their bosses of underpaying them for the security they provided during the just ended African Union Sports Council Region 5 Under-20 Youth Games in Bulawayo, claiming their superiors may have pocketed money meant for them.
NQOBANI NDLOVU STAFF REPORTER
Close to 1 500 cops were deployed to provide services for the 10-day duration of the Youth Games held in Bulawayo on a $55 per-day agreement, but the officers claim they were only paid $10.
The officers, who were deployed from November 30 to December 15, say they expected to receive $880, only to be given $100, without explanation.
The disgruntled cops started receiving their $10 per day allowances on Monday, police sources said, fearing their bosses pocketed the difference.
Police officers are frequently asked to provide security services and guaranteed pay known as paid up duties, outside their normal roles.
The arrangement also applies to soccer matches.
The Southern Eye was told that cops, who were expecting an early Christmas bonus on Monday, were left disappointed and angry after being told that their promised money had been cut from $55 to $10 for the Youth Games period.
The cops said, in comparison, they received $12 for three hours for football matches, yet they were only going to receive $10 for the Youth Games where they spent the whole day on duty.
Police spokesperson, Assistant Commissioner Charity Charamba justified the pay-cuts, arguing that police officers had received food, bottled water and soft drinks from organisers.
"I am on the phone now with the propol (officer commanding the province) over the same issue," she said.
"They also received food during the games.
"The police officers that were deployed for the games are being debriefed right now (yesterday)."
Charamba, however, said the cops will be given their outstanding allowances.
Police officers were deployed on November 30 until yesterday, meaning they worked for 16 days and even if they were to be paid $10 a day, the money they received on Monday is still not enough.
Ball boys for the event got $600, while volunteers received $235 in allowances.
Just before the games, there was disgruntlement within the rank and file of the ZRP in Bulawayo following the force's decision to deploy scores of officers from outside the province for the athletics events.
There were reports that Harare had provided the bulk of the security personnel, with hosts, Bulawayo providing only about 700 police officers.