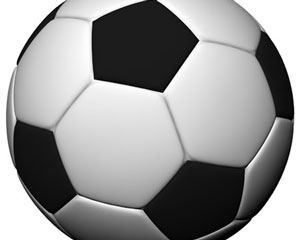 Swaziland …………..0 Angola …………..(3) 4
FORTUNE MBELE SPORTS REPORTER
ANGOLA thumped ill fated Swaziland in a men's football Group A match yesterday to shoot to the top putting the Young Warriors in a precarious position to qualify for semi-finals of the African Union Sports Council Region 5 Under-20 Youth Games.
The Young Warriors will have a daunting task this afternoon at Barbourfields (BF) Stadium hard-pressed to collect maximum points against Malawi if they are to make it to the semi-finals to be played on Saturday.
Angola and Malawi are now on seven points apiece with the former now on top by a superior three-goal difference in Group A.
The Young Warriors are on five points after losing two crucial points on Tuesday when they were held to a 1-1 draw by Angola and a win for them tomorrow will send Malawi, now on the second spot, packing.
A draw will not help the Young Warriors as Angola and Malawi will sail through.
This means that the Young Flames need just a draw against Zimbabwe and need to win by more than three goals if they are to avoid meeting Zambia in the semi-final.
Zambia made it in Group B after clobbering Lesotho 4-0 at BF on Wednesday with Namibia also going through to the semi-final through a goalless draw with South Africa.
Angola's Cristofer Luzala Mbuini notched a brace (44th and 64th minutes) yesterday against Swaziland with the other two goals coming from Vladimir Etson Antonio who scored in the 24th minute and Oliveira Francisco Soares getting another three minutes before half time.
It was Mbuini who scored against the Young Warriors on Tuesday before Zimbabwe's hitman Thomas Kadyaridzire equalised to settle for a point.
Kadyaridzire, Thembalethu Mthunzi, Bukhosi Sibanda, Ishmael Munsaka and Denzel Khumalo are the players to watch in the Young Warriors squad in the must-win encounter against Malawi this afternoon.
Malawi who drew 1-1 with Swaziland on Wednesday at BF, have Yusuf Luwanda, Nangaunozge Luhanga and Edwin Carlos to watch today.
But if Wednesday's performance by the Young Flames in the 1-1 draw against Swaziland is anything to go by, the Young Warriors stand a chance of making it to the semi-finals.
Meanwhile, the Young Mighty Warriors have a chance to pick up silver when they engage Botswana at BF today, hoping that Namibia beat South Africa at Luveve.