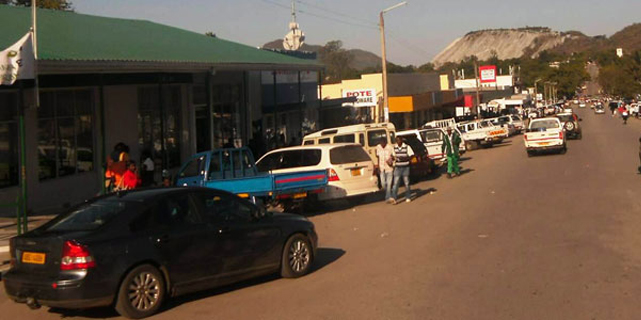 ZVISHAVANE Town Council has introduced its first Client Service Charter (CSC) since its establishment 15 years ago, as the local authority strives to get municipal recognition by 2019.
ALLIEWAY NYONI Own Correspondent
Town secretary Tinoda Mukutu said the purpose of the CSC is to make sure that council is held accountable in all its business by measuring performance and shunning lip services.
"This charter is evidence of our commitment to deliver excellent services to our clients, the ratepayers, visitors to the area or any organisation that we do business with," he said.
"Excellent services entail much more than lip service and the charter will be used to measure performance."
Mukutu highlighted that through the charter, clients have a responsibility to assist the council in every regard; the responsibility to understand that there are various priorities requiring attention and a responsibility to be reasonable and to trust that the council has ratepayers' interests at heart.
"We seek to emerge as a mining municipality with high quality services and an ultimate investment destination in Zimbabwe by 2019, hence the need to provide quality services and a conducive environment for investors through optimal utilisation of resources and infrastructural development," he said.
Zvishavane town has experienced a rapid population growth, with about 8 000 housing stands being serviced and ready for construction by year end.
The local authority also released its five-year strategic plan that will serve as a compass and provide the necessary impetus for sustained growth within the small mining town.
"It is against this background that council has embarked on this five year strategic plan to guide its operation," he said.
"The strategic plan will empower and prioritise stakeholders, residents and business community."
In the previous years, Zvishavane council's administration has been marred with serious corruption charges, including the disappearance of $5 million through tender scams.
Residents and ratepayers have applauded the present management for drawing up the CSC for accountability purposes.
"We hope there shall be no more corrupt activities, therefore, enabling better service delivery," Zvishavane Residents and Ratepayers' Association chairperson Constance Muguti said.