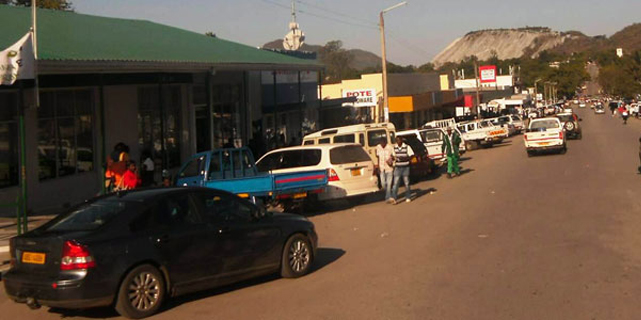 THE Zvishavane Town Council has maintained its current $6,5 million budget for the 2015 budget.
ALLIEWAY NYONI OWN CORRESPONDENT
Presenting the 2015 budget speech yesterday, the council's finance committee chairperson Fatuma Phiri said massive consultations held with stakeholders, residents and ratepayers agreed that the 2014 budget be maintained to enable ratepayers to meet their obligations in 2015.
"Zimbabwe's macroeconomic environment is expected to remain challenging due to liquidity challenges the country is experiencing," Phiri said.
"The inflation rate was recorded at 0,2% in August by the Reserve Bank (of Zimbabwe) and wide consultations of the budget agreed that there was no need to change the 2015 budget," Phiri added.
The total estimates for 2014 was $6 540 293 and the anticipated estimated actual as at December 31 2014 is $3 435 369 considering the fact that only 35% of the budget revenue was collected as at August 31 2014.
Phiri said the largest debtor Shabanie Mashaba Mines (SMM) had shown no hope of resuscitating and council had now shifted its attention to the Midlands State University (MSU) that is set to take over the mine infrastructure.
"The situation at Shabanie Mine has worsened and there are no indications that the mine will resume operations.
"We only hope there will be some form of activity when MSU commences operations as it intends to use the facilities in 2015 for its educational programmes," she said.
Council bemoaned the government statute of prohibiting local authorities from cutting water supplies saying some residents were taking advantage by not paying their bills.
"There is laxity by ratepayers to pay their debts due to the government's provision to prohibit council from cutting water supply. We hope that residents understand that better service delivery can only be ushered in cases where revenue flows smoothly," she said.
In 2014, the council benefited from a $109 000 injection by Unicef under the Water, Sanitation and Hygiene programme to enable efficiency in council.
However, the closure of SMM, Sabi Gold Mine and Delta Chibuku Brewery due to viability challenges has severely hampered the town's future as it now only relies on the downsized Mimosa Platinum Mine and the opening of the MSU Zvishavane campus.