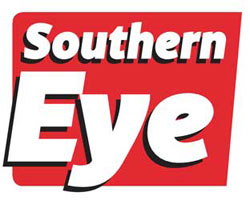 CHIEF magistrate Mishrod Guvamombe has deplored corruption as intolerable and urged members of the judiciary not to be entangled in it for justice to prevail effectively.
RUTH NGWENYA OWN CORRESPONDENT
Speaking at the Magistrates' Association of Zimbabwe (MAZ) annual general meeting in Victoria Falls yesterday, Guvamombe said the judiciary should not raise its hands in exasperation in the fight against corruption.
"It is a stubborn plague, but we are convinced we are moving in the right direction and one day we will reach the required levels of transparency," he said.
He compared magistrates enmeshed in corruption to a "fool who tests the depth of the river with both feet", but emphasised his belief that most of them were incorruptible and clean in their practice of justice.
He said the effective delivery of justice not only required magistrates to be incorruptible, but a system that was accessible, affordable and free from unreasonable delays.
Guvamombe said the Judicial Services Commission (JSC) was working at improving working conditions of magistrates by building more courthouses countrywide.
"Courthouses have been constructed in Guruve, Tsholotsho, Murehwa and Mutoko," he said.
"Constructors are moving on site in Mwenezi, Chivi, Beitbridge, Nkayi, Binga and Victoria Falls as we speak."
He added that once the country overcame the current economic hurdles, salaries would be improved and magistrates should stay put and not seek employment elsewhere as those that had left were now returning.
"The number of applications of former magistrates both in and outside the country, who wish to be readmitted, is alarming and is a clear sign that the JSC is a better, if not the best employer," he said.
However, MAZ president Kudakwashe Mhene said salaries of magistrates needed to be reviewed as a matter of urgency.
"A research was conducted in southern Africa by the executive and the discrepancy between our salaries and those earned by our counterparts in neighbouring countries were shocking," he said.
"We are ready to defend our findings until the employer recognises our worth, as we are known hard workers performing the impossible."