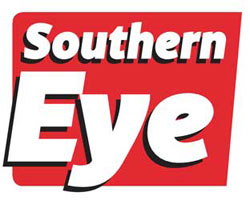 WOMEN In Tourism Zimbabwe (WITZ) will today host a business expo that runs until December 14 at the Large City Hall car park to assist local businesses realise maximum benefit from the African Union Sports Council Region 5 Under-20 Youth Games being held in Bulawayo.
BATANAI MUTASA OWN CORRESPONDENT
The business expo will be held with a semi trade fair concept where exhibitors will make connections with both local and foreign visitors.
"It is different from a basic fair because they will actually be allowed to sell their products to people from different countries currently in the city," WITZ secretary Desiree Malaba said.
"There have been many reports about the city not getting real value which benefits the general society from the games and we are giving people an opportunity to take up stands and get income," she added.
WITZ is an organisation that assists women through all facets of tourism by linking them, organising seminars, holding workshops and assisting them to package their brands better to ensure a competitive advantage.
WITZ public relations officer Linia Mushaya said although her organisation's mandate focused on empowering women, the expo was open to anybody to exhibit because once the city gained financially, women would subsequently benefit.
"This expo is all about business where we are not focusing only on informal traders, but companies like Hollard Funeral and organisations like the Traffic Safety Council of Zimbabwe who have taken up stands," Mushaya said.
"The police have also come in to provide security, but interestingly, they have taken up a stand as well and we are so eager to see what they have to showcase and sell," she added.
Malaba explained the open-ended inclusive concept of the expo saying the stands were not confined to specific business forms.
"For example, at the WITZ stand, we included food to also entice and introduce tourists to our local foodstuffs.
Tourism is not only about curios and beads, so we want people to get a total feel of the Zimbabwean business environment," Malaba said.
This is a huge business opportunity not to miss because you are assured of about 10 different customers from 10 different countries, which is phenomenal."
The expo will run from 8am till 6pm daily and will have extra activities in terms of entertainment like gaming zones, jumping castles and other treats for children.