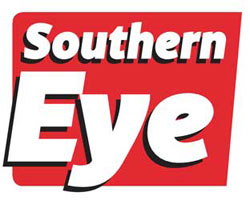 POPULAR South African music stable Kalawa Jazmee Records' musician Delaney "Diliza" Dondo is set to perform at a bash scheduled for the Lounge in Bulawayo as part of celebrations of Kwabatsha Dance group company director and co-founder Trust Madolo Gumbo's birthday on December 22. NONHLANHLA SIBANDA OWN CORRESPONDENT
Gumbo, who turns 31, told Southern Eye Lifestyle that he wanted to celebrate his birthday in style, hence the inclusion of the South African singer for his bash.
"I decided to bring in prominent artistes from South Africa to make the event bigger and better than past years as this will also be a Unity Day celebration," Gumbo said.
"People must expect fireworks and expect only the best from the Kalawa Jazmee musician.
"I am looking forward to having South Afican DJ Tobias Khumalo, aka Mlue, who I am still negotiating with.
From Bulawayo I am expecting Skaiva, Mzoe 7, Mjox, Kedda, Seqa Mabhilidi and Djembe Monks' DJ Black Cee."
The Bhachi hit-maker has had a successful year of networking with South African artistes.
"The year 2014 has been fruitful for me, not in terms of finances, but in terms of networking with prominent artistes in South Africa. We have produced eight songs with DJs and musicians, among them DJ Aero, Qhizzo, Mono T, Xalimpilo from Uhuru, Thabzin Bibo and Finger Man.
"One of the songs Gotchi Gotchi is already making waves on Alexandra station, Khozi FM, YFM and Thembisa FM," he said.
Gumbo is part of the supporting acts lined-up for the Kalawa homecoming dubbed "20 years of Kwaito celebration" to be held at Queens Sports Grounds on December 27 .
Artistes from South African stable Kalawa Jazmee will stage their annual show in Bulawayo whereby some lucky local artistes are roped in.
Defined House, S'kiva (House Rebels), S'bogo Scooby and DJ Taunz are set to perform and the MCs will be Ezra "Tshisa" Sibanda and Babongile Sikhonjwa.
"I have been working with Kalawa for some time now and it is a privilege to be able to share the stage with the prominent group in my city," said Gumbo.