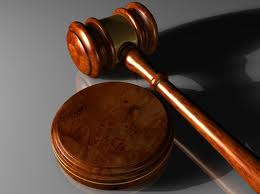 A Former Zanu PF Gwanda South Member of Parliament (name withheld) is set to be brought before the courts for striking his wife once on the head with an axe following a domestic dispute at his home in Takaliyawa village near Manama.
Own correspondent
The former MP lost in last year's primary elections, having served a single term and his savage attack on his wife comes at a time when Zimbabwe has joined the rest of the world in commemorating 16 days of activism against gender-based violence.
Although the police said they were not aware of the incident, reliable sources said the incident occurred last Friday at the former legislator's home after he accused his wife of infidelity.
"He took an axe and struck her once on the head, but she managed to overpower him and retrieve the axe," a source said on condition of anonymity.
"She was about to strike back when neighbours arrived and disarmed her.
"She then took to her heels and went to report the matter at Bora-Bora Police Base.
"She sustained a deep cut on the head and was admitted at Manama hospital."
The former MP's wife was reportedly spotted at Gwanda Hospital on Monday, where she sought further medical attention and compilation of medical reports to be used in court.
Her head was covered in bandages.
It is not the first time the former legislator has had a brush with the law.
Early last year a teacher at Mlambapele Primary School said he was living in fear after the former legislator ordered him to leave the school as he was "poisoning" other teachers by urging them to go on strike.
The former MP then, had allegedly threatened to abduct Urgent Moyo at night if he refused to leave the school because he was a member of Progressive Teachers Union of Zimbabwe.
Despite the matter having been reported to the police, no action was taken against him.