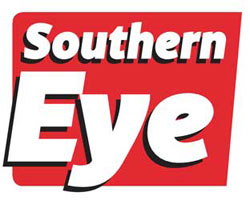 NEW YORK — WHAT a difference a year makes. In late 2013, Korea's Samsung was still riding high on the success of its Galaxy S4 and Note 3 smartphones, while some analysts were questioning whether rival Apple had simply stopped innovating after the death of chief executive Steve Jobs in October 2011.
Fast-forward 12 months and the picture has changed dramatically. This week, The Wall Street Journal reported that sales of Samsung's new flagship device, the Galaxy S5, have fallen far short of expectations.
The S5 has sold just 12 million units in its first three months on sale, or about 40% less than it had projected it would. In the same period a year ago, Samsung sold 16 million units of the Galaxy S4.
Sales were said to be down by more than 50% in China as rivals such as Huawei, Xiaomi and Lenovo — which recently acquired Motorola's handset business from Google — eroded its previously strong market position.
Indeed, the only market where it increased sales was the US.
The poor performance has sparked speculation that Samsung is considering shaking up its leadership team, with co-chief executive officer JK Shin possibly stepping aside.
The company is also reportedly planning to streamline its portfolio, which contains a bewildering array of smartphones.
News of Samsung's growing problems comes in the same week that the share price of Apple, its nemesis across the Pacific, was soaring to record highs.
Apple's market capitalisation — its valuation, calculated by multiplying its share price by the number of shares in issue — smashed through $700 billion (R7,6 trillion) for the first time.
No American firm has ever been so highly valued, yet some analysts are now saying its market cap is likely to breach a trillion dollars next year. It will be the first company in history to do so.
It is also putting distance between itself and its two biggest rivals in the technology world, Microsoft and Google, which are worth less than $400 billion each.
The renewed enthusiasm for Apple stock is based on strong expected sales of its two new iPhone models, the 6 and the larger-screen 6 Plus, in the lead-up to Christmas.
The impending launch of the company's smartwatch, simply called Apple Watch, is no doubt also helping sentiment. Most concerns expressed a year ago about Apple's direction under CEO Tim Cook have evaporated.
Indeed, Apple's share price and market value have doubled. As the fortunes of the world's two biggest smartphone makers shift, it's easy to overlook the other big changes happening in the industry.
— BDlive