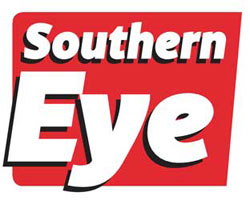 Dynamos . . . . (1) 2 How Mine . . . . . . 0
HENRY MHARA SPORTS REPORTER
DYNAMOS retained the Castle Lager Premier Soccer League title, their fourth league success in a row, after defeating How Mine at the National Sports Stadium on a rather sad day as coach Kalisto Pasuwa announced he will not renew his contract with the champions.
Yesterday's result was aided by ZPC Kariba's 2-3 loss to Caps United across town at Gwanzura Stadium.
Russell Madamombe put Dynamos in front on the 15th minute, some few minutes after news had filtered in that Caps United had taken a two-nil lead, before veteran Murape Murape made sure of victory for the champions in optional time.
But that result could have been meaningless had Caps United lost or drawn their match against ZPC Kariba. For the second season in a row, Dynamos relied on their number one enemy to win the championship.
However, the Glamour Boys' record success was followed by Pasuwa announcing that he would not renew his contract which expires at the end of the year.
There was speculation at the end of last week that Pasuwa was considering leaving Dynamos, and he confirmed the news after the final match: "There have been a lot of things going on in the background at Dynamos and I will not mince my words . . .
this match was my last league match at Dynamos.
"My contract is expiring on December 31 and I will not renew it. It's a personal decision and I had told my close associates way before this match that with or without the league, I was not renewing the contract," Pasuwa who is also the men's senior national team coach said.
Pasuwa took over at Dynamos from Lloyd Mutasa in 2011 when the team was 12 points behind FC Platinum in the later stages of the season before leading a massive comeback to win the title. He then went on to win the title in the following two seasons.
Reports yesterday suggested that the former Dynamos midfielder had been offered a lucrative offer by rivals Harare City. Others indicated that he was leaving Dynamos so that he could concentrate on the Warriors job.
He, however, refuted the claims, saying he was taking a break from football.
"I'm not leaving because of the national team job, but I'm saying maybe I need to take a rest. If there is any job offer that might come, I will have to see if the offer is worthwhile, but at the moment I'm taking a break," the 44-year-old said.
A Dynamos source yesterday confided to our sister paper NewsDay Sport that the club was considering Caps United coach Taurai Mangwiro and former Warriors gaffer Ian Gorowa to fill in the void created by Pasuwa's departure.
Going into yesterday's match, the mission was quite complex for Dynamos. They needed to beat Luke Masomere's How Mine and hope that Caps United, their fiercest enemy on the local scene, would beat log leaders ZPC Kariba who needed just a draw to be confirmed champions in their maiden season.
As the two matches reached the halftime break, the tide was going the Dynamos way. Pasuwa's massively reshuffled team were leading 1-0, thanks to Madamombe's early goal, and ZPC were trailing 3-1 across town.
Buoyed by the news from Gwanzura, Dynamos came back in the second half charging and looking for a second goal, but some wayward finishing by the strikers – especially Farai Mupasiri – kept the scoreline at 1-0 at 90 minutes.
For the Dynamos fans, it was a painful ordeal as news filtered that ZPC Kariba had scored to make the scoreline 2-3, and needing just another goal to clinch the title.
Murape then scored in stoppage time, connecting home after some good work by substitute Oscar Machapa and moments later, the final whistle at the National Sports Stadium blew.
But there were some few minutes to go at Gwanzura, and with every tick of that time passing, Dynamos' supporters hearts pounded ever faster.
With the scoreline at 2-3, they were starting to fear the worst that Saul Chaminuka's team would snatch a last-minute equaliser.
When the final whistle finally sounded in Highfields, its full effect was felt approximately 20km away, in Belvedere, as the National Sports roared in celebrations.
Supporters thronged the field to mob their heroes, and Pasuwa, in his moment of glory, sat motionlessly on the bench before he was whisked away to the dressing room by the club's security personnel.
Moments later, the helicopter with the trophy made its way into the stadium. However, only 18 players received their winning medals and Premier League IT and marketing officer Rodwell Thabe explained that there was a hitch with the designer, assuring that the rest of the players would get their medals before the end of the week.
Teams: Dynamos: T Mukuruva, B Moyo, O Mushure, T Ndlovu, E Muroiwa, M Makopa, T Mabvura (T Muparati, 57'), M Murape, R Madamombe (O Machapa, 90'), S Sithole, F Mupasiri (R Chitiyo, 54').
How Mine: B Donovan, N Tachi, J Chitereki, K Musharu, N Mukumbi, W Sithole, M Mupera, G Banda, G Nyamadzawo (C Masocha, 60'), T Masuku, F Chirinda (E Mandiranga, 70')