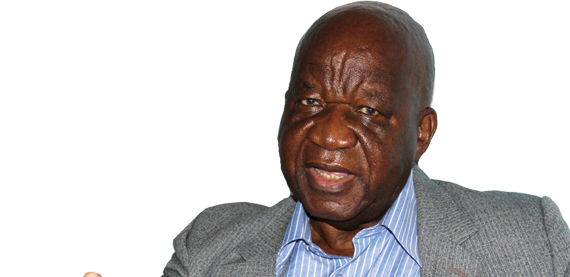 ZANU PF Bulawayo chairman Callistus Ndlovu remains in charge, at least for now, after the party's politburo declined to endorse a vote of no confidence motion passed on him by a faction last week. NQOBANI NDLOVU STAFF REPORTER
Ndlovu's adversaries, led by George Mlala, claimed to have pushed him out and had swiftly moved into the Bulawayo provincial headquarters.
But a meeting of Zanu PF's politburo on Saturday put the skids on Mlala's ascension, leaving Ndlovu in charge, as the purported ouster was unprocedural, sources revealed.
Defence minister Sydney Sekeramayi and Transport and Infrastructural Development minister Obert Mpofu were appointed by the party to deal with the fissures in Bulawayo province, making Ndlovu the first provincial chairman to survive the countrywide wave of no confidence motions.
"I am a bit unwilling to comment on it (politburo decision), but in a nutshell, it shows that we were always right anyway," Ndlovu said in an interview after the meeting.
The Bulawayo provincial chairman had already won the backing of politburo member, Sikhanyiso Ndlovu, who is also a member of the party's disciplinary committee.
Sikhanyiso maintained that Callistus was in charge, citing irregularities in his ouster and drawing criticism from Mlala, who threatened to boot him out of Zanu PF.
Mlala and his backers had claimed to be in charge after purportedly booting Callistus out.