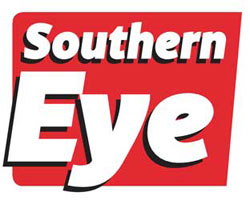 WITH 12 goals apiece, Highlanders' Charles Sibanda and How Mine's Kuda Musharu go into the last round of the Castle Lager Premier Soccer League (PSL) on Sunday each aiming to increase his tally to grab the coveted golden boot award.
FORTUNE MBELE SPORTS REPORTER
If they both fail to score, they will share the prize and if, by some miracle ZPC Kariba's Limited Chikafa scores four against Caps United, the former Railstars hitman will walk away with the top gong.
It's a tough call for the two gunmen this weekend as Highlanders face stubborn Chapungu at Hartsfield Rugby Ground after the airmen held them to a goalless draw at Ascot Stadium in their first game of the season while How Mine hit the road to the capital and brace for league champions Dynamos who are eyeing their fourth consecutive title.
Musharu led on the scorers' chart in round 14 with eight goals before he was surpassed by Sibanda in round 15 when the former FC Platinum player and 2010 soccer star of the year notched a hat-trick against Bantu Rovers in Bosso's 4-2 win to land on 10 goals.
That was when How Mine's fortunes started to change. They hit a bad patch and eventually coach Philani Ncube, rumoured to be on his way to a big club, called it quits and was replaced by Luke Masomere, a former Dynamos coach.
Sibanda had been leading with 12 goals until November 9 when Musharu also got his 12th after the gold miners thumped Tshintsha Guluva 3-0 to guarantee their stay in the PSL.
The two started off well in the first half of the season, but fizzled out in the second half.
Sibanda last scored in the 1-0 win over FC Platinum at Mandava Stadium on August 24 although he got another goal in the 3-1 win over How Mine in the quarter-final of the Chibuku Super Cup.
Before the goal against Bantu Rovers, Musharu's last had been in round 22 when How Mine beat title contenders ZPC Kariba 3-2 at Hartsfield on September 5.
The How Mine gunman who has chosen to play in midfield believes it's possible for him to score against Dynamos on Sunday and win the prestigious award.
"It is going to be tough, but it's possible," he said.
"We don't want to lose this one against Dynamos because we want to remain in the top eight. I want to score on Sunday and grab the golden boot. My performance has been good this year despite the slump, but that happens in football.
"You always want to score, but at times the goals don't come. I know my colleagues will help me find that goal on Sunday."
Of the 12 goals that he has scored, Musharu — who banged in seven goals while at relegated Monomotapa last year — notched a brace in the 2-1 win against Chiredzi at Chishamiso on April 30 in round five and another in another 2-1 win over Chicken Inn in round seven on May 10.
He has only scored one spot-kick — the last goal he scored against Bantu Rovers at Hartsfield.
Sibanda grabbed a hat-trick in the 4-2 win against Bantu Rovers on July 13 at Barbourfields Stadium, a brace in the 3-1 win against Buffaloes at Sakubva Stadium on May 25 and another in the 3-1 win against Black Rhinos on June 29.
He scored three penalties in the 1-1 draw against Triangle, in the 3-1 victory over Rhinos and in the 4-2 win over Bantu Rovers.
PSL scorers chart — Week 29 12 — Charles Sibanda (Highlanders), Kuda Musharu (How Mine)
9 — Limited Chikafa (ZPC Kariba)
8 — Donald Ngoma (FC Platinum), Evans Rusike (Hwange)
7 — Jacob Muzokomba (Buffaloes), Osborne Mukuradare (Harare City), Pride Tafirenyika (ZPC Kariba)
6 — Rodreck Mutuma, Washington Pakamisa (Dynamos), Martin Vengesayi, James Jam, Francisco Zekumbawire (Harare City), Ozias Zibande (Highlanders), Aleck Marime (Hwange), Richard Kawondera (Triangle)
5 — Obadiah Tarumbwa, Nqobizitha Masuku (Bantu Rovers), Ronald Pfumbidzai (Caps United), Xolani Ncube (Shabanie Mine), Artwell Nyamiwa (ZPC Kariba)