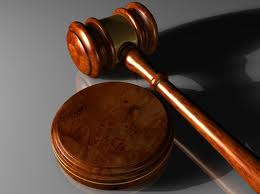 A SUSPECTED Zvishavane cattle rustler, who is up for stocktheft, stunned the court when he presented false stock permits together with tampered clearance forms in order to escape a jail sentence as his trial commenced yesterday.
ALLIEWAY NYONI Own Correspondent
Rhinos Takawira of Matara village, Chivi, was submitting his evidence in a case he is accused of stocktheft, as his trial reached its third month.
Takawira allegedly stole and sold cows across Zvishavane and Chivi. He was nabbed in September after he stole three beasts belonging to one Boniface Vakai of Tanaka village under Chief Masunda.
Prosecutor Stanley Ncube told the court that the stock veterinary permit (0951060P) presented by Takawira had black ink on top of blue ink, thereby showing that the document had been tampered with.
In addition, the stock clearance form had been torn, with an important section missing from the document, thereby rendering his evidence null and void.
"These documents have been tampered with and cannot be used as evidence as they are of false representation of facts needed in this court," Ncube said.
When magistrate Peter Madiba questioned Takawira on the matter, he accused the State and prison officers of being responsible for the safekeeping of his evidence.
"The State and prison officers know well how my documents got messed up," he said.
"If I had kept them, they would not have been the way they are."
The court then insisted that a police officer who cleared the beasts, whose name was written on the clearance form, be brought to testify, while Takawira was remanded in custody.
The State alleges that on August 18 last year, Vakai released his cattle on a free range system in the morning.
Later, Vakai failed to locate two heifers, a calf and an ox that were grazing together with Stephen Gwarega's cattle that also disappeared.
On the same day, Takawira had bought a veterinary permit number 0951060P in Zvishavane, where he lied to the veterinary officer that he intended to drive three beasts from Zvishavane to Mberengwa, before he went on to steal Vakai and Gwarega's cattle from the pastures.
Takawira, who is alleged to have applied the same trick in other cases under investigation, used the same permit to drive stolen beasts to his homestead in Matara village.
He then exchanged two stolen heifers for two oxen with Isaac Gwenere of Torima village under Chief Gweremhere and his headman Tasaranago Matara witnessed the deal before clearing the transaction.
A police clearance was obtained and Takawira went on to sell Vakai's ox together with the other two oxen he obtained from the exchange deal with Gwenhere to Koala Meats in Masvingo on veterinary permit 42966P issued by Chivi veterinary office on August 22 2013.
During a police search, Vakai's two heifers were positively identified and recovered from Gwenere's cattle kraal and they were given back to the owner.
Investigations revealed that Takawira had made several other cattle transactions using the same method and sold the stolen cattle to Koala Meats.
Receipts of those transactions were obtained as evidence.