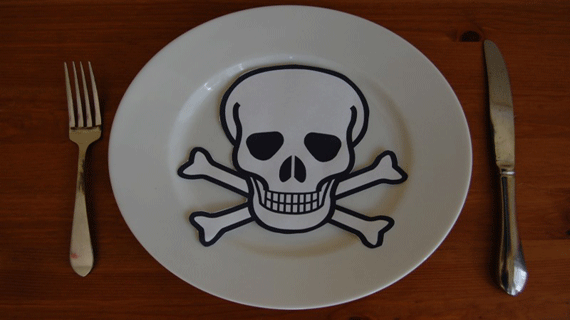 A ZVISHAVANE airtime vendor and her two children died last weekend after they allegedly ate poisoned food for supper.
ALLIEWAY NYONI OWN CORRESPONDENT
The woman, only identified as Mai Banda, her 11-year-old son Lenny and daughter Tafadzwa (6) died some hours after being admitted at Zvishavane District Hospital. Midlands Provincial Police spokesperson Inspector Joel Goko said police were still to investigate and ascertain the cause of the deaths.
"It's a sad thing that happened and as police we are yet to investigate to ascertain the cause of the deaths," he said.
However, a relative said the tragic incident happened when Banda returned home last Thursday from work and collected her pack of meat which she stored in her neighbour's (name supplied) refrigerator, before preparing supper.
"I understand that Banda returned home from work and took her meat that she left in her neighbour's refrigerator before preparing it for supper," the relative said.
"After supper, she started complaining of a stomach ache together with her children and they all started vomiting blood before being rushed to hospital.
"The three of them died and the four-year-old is still battling for his life in hospital."
A neighbour, who spoke on condition of anonymity said Banda's neighbour could have had a hand in the deaths.
"Banda's neighbour accused her of having an affair with her husband and they fought several times," the neighbour said.
Banda's husband, a former Shabanie mine worker, James, refused to talk to the press saying he was in shock and was under a lot of pressure from relatives over the death.
"I have nothing to say and as you can see all these people need an explanation from me," he said.