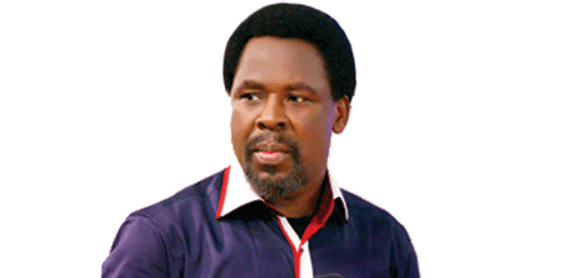 JOHANNESBURG — Special mobile mortuary trucks are being sent from South Africa to Lagos today to collect the bodies of 81 South Africans, three Zimbabweans and one Democratic Republic of Congo national, who died in the Lagos church collapse.
South African government inter-ministerial task team spokesperson Phumla Williams, who is in Nigeria to facilitate the repatriation, said they would return home on Sunday.
It has been two months since the collapse of a guest house belonging to Synagogue Church of All Nations in Lagos, headed by preacher Temitope Balogun "TB" Joshua, killed 116 people.
"Another task team will arrive in Lagos tomorrow to prepare to load the bodies into the mortuary trucks, which will arrive at the Waterkloof Air Force Base on Sunday.
"From there, the trucks will be driven, without the need to individually offload the bodies, to the different government mortuaries in the eight provinces involved, unless the families want them taken to their private undertakers," she said.
The costs for the funerals will be borne by the families.
Similarly, the government has agreed to bring back the bodies of the four foreigners to South Africa at its cost, but from here, their families will be responsible for the cost of sending the remains back to their countries, said Williams. All four foreigners were travelling on South African travel papers.
Sapa-AFP reports that on Tuesday, Minister in the Presidency Jeff Radebe told journalists that should the government get the green light, it should be able to dispatch two chartered flights to Lagos on Saturday evening.
Radebe is leading a powerful delegation to Nigeria to facilitate the repatriation.
He met President Goodluck Jonathan in Abuja on Monday over the issue.
Radebe, the special envoy of President Jacob Zuma, said he discussed "the need for speeding up the process" of repatriating the bodies with the Nigerian leader.
Both presidents Jonathan and Zuma have been communicating about the repatriation, said Radebe.
Radebe plans to meet Lagos governor Babatunde Fashola today, to finalise the process.
"On our part, we stand ready. If everything goes well, we should be able to repatriate them to arrive in South Africa on Sunday," he said.
Joshua has claimed that sabotage from a low-flying aircraft or a terror attack caused the September 12 accident, but expert witnesses at the coroner hearing have ruled out the theory of aerial sabotage or an explosion.
The court has been told that the guest house did not have planning permission. —The Star