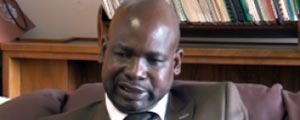 THE inaugural National Prosecuting Authority (NPA) workshop held at the weekend in Bulawayo ended with prosecutors who attended the meeting reportedly leaving without receiving allowances, with some stranded in the city.
BATANAI MUTASA OWN CORRESPONDENT
The workshop was attended by prosecutors from around the country to be educated on the mandate of the NPA.
One prosecutor, who declined to be named, said they were expecting transport and out-of-station allowances for the Bulawayo meeting, but they had not received any.
"The problem is that some people were left in a lurch on how they would travel back to their bases as they were not provided with money or transport," he said.
"We did not even receive any explanation as to what would happen, or whether we are owed by the authority."
The prosecutor said there were people who came from as far as Victoria Falls who were not provided transport and they were briefly stranded in Bulawayo.
It was not immediately clear whether the affected prosecutors had managed to find their way back to their bases.
However, Prosecutor-General Johannes Tomana refuted the allegations arguing that the workshop was organised to teach prosecutors about the new Constitution and how it affected their work.
"I do not know anything about allowances because we were teaching them and paid for the facilities that housed them," he said.
"I am actually surprised how someone can expect to be trained and paid.
"This is an attempt to smudge a process which yielded successful results."