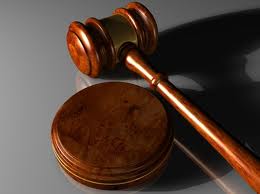 The Masvingo City Council has lost a court case in which it was challenging an $8 000 fine imposed on it by the Environmental Management Agency (EMA) for discharging raw sewage into Mucheke River which feeds into the city's main water sources, Lake Mutirikwi.
Tatenda Chitagu Own Correspondent
Council was fined two years ago, but had challenged the fine, saying the raw sewage found its way into the river due to power outages caused by Zesa and that it was not to blame.
The local authority has since upgraded its sewer pumps and has been charging residents for a dedicated power line at the pumping station to avoid power cuts, which will cause the spillage.
Acting EMA provincial environmental manager Somandla Ndlovu said the fine was being used to remove water hyacinth that has spread in the river and is growing due to the sewage disposal.
"The fine, though not enough, is being channelled to remove water hyacinth for a 3,3km stretch in the river where there is water hyacinth," he said.
"We have since engaged an organisation, Family and Friends of Rivers and Lakes in Zimbabwe to clear the notorious plant."
Despite winning the court case, Ndlovu said the $8 000 was not enough and EMA had to chip in with another $3 000 for the removal of the water hyacinth.
"As EMA, we had to meet part of the cost," he explained.
"We are also interested in removing water hyacinth.
"We want to use this case as a demo-project so that we leave lessons to the public.
"But we can still go back to court and claim the money that we chipped in with in the removal of the water hyacinth."