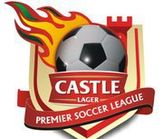 CHAPUNGU is confident of surviving relegation at the end of the Castle Lager Premier Soccer League campaign. SPORTS CORRESPONDENT
The airmen recorded a crucial 1-0 win against fellow service men Black Rhinos at Ascot Stadium on Sunday.
The vital win propelled them to 37 points on position nine with one game against ailing Highlanders to go.
Waru enjoys a superior goal difference in contrast to other teams in the relegation zone.
Chapungu topped the goal- scoring charts in the bottom half with a plus three goal difference and the closest rival on goals in the bottom half is Triangle who have a minus three goal difference.
Safety is not yet guaranteed, but their coach John Nyikadzino is confident that it will be achieved and is already making plans for next season.
"We are confident that we will survive," he said.
"The win against Black Rhinos was very important and it helped us a lot.
"We only had one option in that game that is a win and we achieved it. Our target for this season was to survive and next year we will set new ambitions."
Bantu Rovers and Chiredzi have already been demoted, but the identity of the other two to face the drop is not yet certain, although Shabanie Mine, at 35 points, look set for the drop.
Black Rhinos (34 points) also look likely to be the fourth team to face the chop as they need to win their remaining match at home against Bantu Rovers and hope Chapungu lose to Highlanders, but the margins of the score lines will have to cover
up the 13-goal gap for them to go above Chapungu. Buffaloes have 36 points and if they don't win against Hwange on the last day and the rest of the teams do, the army side will go down.
Triangle and Shabanie Mine clash at Gibbo Stadium, meaning the loser here might be in Division One next year depending on scores elsewhere.
Meanwhile, Triangle boss Lovemore Matikinyidze has described his former coach Gishon Ntini as irresponsible after the nomadic gaffer claimed match-fixing in the Lowveld derby on Sunday.
Ntini accused his former paymasters of paying off some of his players to lose the match.
Last week, Hwange coach Nation Dube cried foul after his team lost 0-1 via a penalty.
"If you have money you have no problem and they (Triangle) have resources which they must channel to develop football than to buy players and match officials. They paid some of my players to lose the match," Ntini said.
But Matikinyidze retorted: "I think that's being irresponsible. We always practice fair play. There is nothing like
that. Chiredzi FC were determined to spoil the party for us especially in the second half but we managed to win the match.
"We are now looking forward to win our last home match against Shabanie Mine. The good thing is that we will be at home. The match is just important like the Chiredzi FC match but anyway we are confident of surviving the dreaded chop."
Triangle have collected 10 points from four matches and the good form has seen them rising from relegation to the 10th position with 37 points, although there have been concerns on the number of penalties they get from match officials in their home matches.