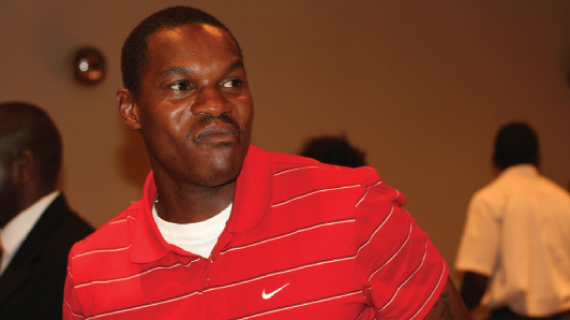 HAVING already qualified for the Mbada Diamonds Cup, FC Platinum coach Norman Mapeza could sign off a remarkable season with major silverware when his side faces Harare City in a potentially explosive Chibuku Cup final on Sunday at Mandava Stadium. TAWANDA TAFIRENYIKA SPORTS CORRESPONDENT
This season's Mbada Diamonds Cup is for the teams that finish the season in the top four and Platinum confirmed their place by beating Hwange 1-0 on Sunday.
This weekend, the league takes a break to accommodate the final, the Warriors trip to Morocco for an international friendly and Afcon 2015 and Euro 2016 qualifiers.
Mapeza replaced Lloyd Mutasa in August this year, as Platinum were struggling to find their feet, but things took a change when they drew 0-0 against Dynamos at home and since then have not lost or drawn a match.
When Mapeza arrived, Pure Platinum Play were languishing in seventh place with a paltry 31 points, but have moved to 48 points.
Mapeza demonstrated his astuteness and restored confidence to the same players that Mutasa had failed with, and results are bare now for everyone to see.
Now, Mapeza has another opportunity to land one of the trophies still on offer this season — the Chibuku Super Cup when he faces Harare City on Sunday.
After edging army side Black Rhinos 1-0 in the semi-final, he now has to clear the hurdle erected by Harare City to win the coveted Chibuku Super Cup.
Following his victory against Black Rhinos in the semi-final at Rufaro Stadium he expressed delight at the time.
"I spoke to the boys before the match and told them it could be achieved," he said.
"I told them this is a cup semi-final, therefore, the tensions will be high so they had to be prepared.
"I'm happy to have reached the final. I have been at FC Platinum for only two months so to take the club to a cup final, I think it's a great achievement.
"We have been working very hard and I have been telling these guys the importance of playing in a cup final. I think we have achieved that."
Harare City beat Highlanders 3-0 in the semi-final to seal a place in the final.