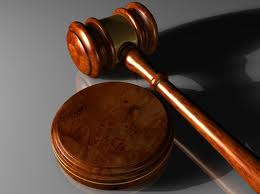 A BULAWAYO man is facing rape charges after he and his friends teamed up to rape a woman (30) last week at Entumbane suburb. PRESTIGE GAMA OWN CORRESPONDENT
This came to light yesterday when South Africa-based Lungisani Mabhena (36) appeared before the Western Commonage provincial magistrate Willard Mafios Moyo, where he was facing charges for contravening Section 65(1)(a) of the Criminal Law (Codification and Reform) Act.
He pleaded not guilty to the charge, arguing he was being mistaken for someone else, but he was remanded in custody to November 10. "I went there not knowing they were trapping someone with dreadlocks like me," Mabhena said.
"They took me to the police station. I did not resist because I knew nothing at all."
According to the State's outline, Mabhena, with the help of his friends, raped a woman from Entumbane suburb as she left Zothile Sports Bar at 12am.
The victim said as she left the sports bar at around midnight, she realised that there was a gang of men following her.
"I saw three men coming behind me and the way they were walking made me suspect something was wrong, so I tried to increase my pace," she said in her statement.
"In a short while, they caught up with me. Before I could say a word they slapped me and I fell to the ground and they pointed a knife to my throat so I could not scream.
"What I saw was a guy with dreadlocks who pulled me against a precast and forced himself on me."
The woman said she feared for her life and pretended to enjoy intercourse with the dreadlocked man so he could let her go.
She said she then offered to give the man more sexual favours, as she had enjoyed.
"I called him when he was about to leave and told him he had satisfied me. I told him to visit me for more sex the following day, so that when he came I would call the police."
Testifying in court, one of the women's neighbours (identity withheld to protect victim) said she saw a dreadlocked man coming to look for the victim and she suspected that he could be the suspected rapist.
"I called (the victim) and told her that a dreadlocked man was looking for her and she also suspected that it was the man who had violated her," the neighbour said.
"She rushed into the house and tipped off her husband who then jumped the precast wall, apprehended the man and took him to the police."