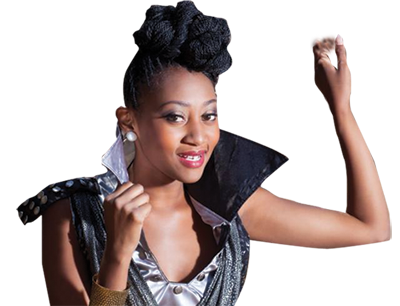 THE Matabeleland Fashion Week was launched on Saturday at the Heath Streak academy with displays by various designers to introduce the event which will be run in Bulawayo annually. BATANAI MUTASA/ NONHLANHLA SIBANDA
Ten designers — Getrude Magwaro, Ohh la la, Immaculate, Litso, Shadow, Brand room, Umlongo, Maita Marimo, Ara Kani and the Bulawayo Board of Designers — each showcased a collection of 15 looks.
They were competing for the best female model, best male model, upcoming model, best male designer, best female designer, outstanding display designs, outstanding make-up artist, outstanding hair stylist/house, outstanding photographer and sponsor of the Fashion Week awards.
The biggest awards on the night were the female style icon of the year, male style icon of the year and international fashion contributor categories.
Mbo Mahocs, Gilmore Moyo and Bindau Collection won the female style icon of the year, male style icon of the year and international fashion contributor, respectively as a celebration of their contribution to the growth of Zimbabwean fashion, particularly in Matabeleland.
Crowd favourite, Nkululeko Ncube of Ara Kani, scooped the best male designer award amid cheers from spectators who were impressed by his designs on the ramp.
"I am inspired by creative freedom and rebellion from conventions," said Ncube.
He told Southern Eye Lifestyle that there was stiff competition because many of the designers were very skilled.
"However, most of them are scared to be too creative and that's how I then stand out because I always want to do something different," Ncube added.
Other award winners were: Best female model: Saahirah Ismail.
Best male mode: Ndodana Ndlovu.
Promising upcoming model: Casey.
Best female designer: Wani Baker.
Outstanding display design: Bulawayo Board of Designers
Outstanding Photographer: Natasha Mhone.
Outstanding make-up artist: Barbra Nicholas.
Outstanding sponsors were Langa Cosmetics, Lesel Brands and Matabeleland Steam Laundry. Matabeleland Fashion Week founder Amanda Mtangadura, an image consultant said she was pleased with the number of people and organisations which came on board.
"I am very happy and satisfied with the outcome of the launch," she said.
"It brings me much joy as this is a first. The major highlights of the show was more than 400 people coming out in their numbers to support and organisations which sponsored the event.
"The designs were remarkable and next time we will make it bigger and better."
The inaugural ceremony was graced by Miss Commonwealth Botswana Portia Sam and internationally acclaimed Maita Marimo, who has showcased in New York.