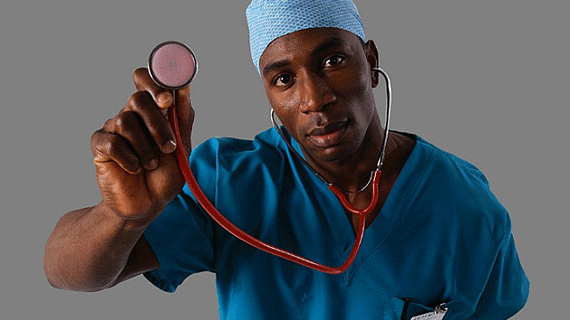 A STRIKE by junior doctors yesterday got off to a slow start in Bulawayo, with most of the health workers reporting for work although they appeared to be on a go slow.
MAMELO NKOMO OWN CORRESPONDENT
Visits to Bulawayo's top referral hospitals, Mpilo Central and United Bulawayo Hospitals (UBH) revealed that despite offering services, the junior doctors did not seem to be doing so expeditiously.
Other doctors were working, while some seemed to be milling around, indifferent to the situation on the ground.
People visiting patients at Mpilo Hospital told Southern Eye that services were markedly slower, with doctors taking longer to attend to patients.
"I came here at around 6am during the visiting hour and I was told to wait for the doctors," a relative, who requested anonymity, said.
"It took about three hours to be told my relative's condition."
It took another seriously ill patient 30 minutes to be admitted at the hospital, despite having been brought by an ambulance.
Slow-moving queues were the order of the day at UBH as doctors seemed to be taking their time to administer treatment.
Another patient had to wait 30 minutes to be admitted by the medical personnel, despite the seriousness of his condition.
The patient, who looked like he had been assaulted and could barely sit, had to endure a painful waiting period before being admitted.
Officials at both hospitals could not be drawn to comment on the state of health delivery following the doctors' strike.
The junior doctors are demanding that their salaries be reviewed from the current $282 to a minimum of $1 200 per month, excluding allowances.
They are also demanding free accommodation in government-owned flats.
Zimbabwe Hospital Doctors' Association secretary-general Farai Makoni confirmed that their members had embarked on an industrial action in accordance with the new Constitution.
"Section 65 Subsection 3 of the Constitution of Zimbabwe states that except for members of the security services, every employee has the right to participate in collective job action, including the right to strike, sit in, withdraw their labour and to take other similar action," he said.
"Indeed we are on an industrial action until our issues are addressed."
Makoni said they had not received any verifiable evidence from the authorities on progress towards their demands.