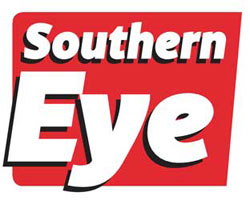 CHARLES SIBANDA needs serious help with his behaviour.
SUKOLUHLE MTHETHWA/ THANDIWE MOYO SPORTS REPORTERS
Yesterday, at Hartsfield, he was at it again when he openly defied instructions from coach Mark Mathe on three occasions and was eventually pulled off in the 54th minute for Knox Mutizwa.
Following his substitution, he ignored Mutizwa, the entire technical bench and other teammates and headed straight to the dressing rooms.
From the dressing room, Sibanda joined his friends on the left wing which did not go down well with the Highlanders supporters.
Some of the supporters told him to go back to join the team on the bench, but he ignored everyone moving to the VIP. Some hooligans were baying for his blood. They threw missiles directed towards him and this put the lives of some innocent spectators in danger.
One of the supporters who was in the VIP stand reasoned with the creative midfielder to go back to his team and escorted him back to the field.
Mathe said they were going to deal with his conduct, seemingly an indication that Sibanda would not be at Highlanders next season.
"It is rather unfortunate," he said. "As a club, we are going to take action. No player is above the club and such conduct is uncalled for in football. All I can say is let us take him to task. On discipline we have channels to follow. We will work on it. We will act.
"We are talking about an individual. I do not want to dwell too much into that issue because we have systems. We have regulations as a club to deal with an individual player. I agree the conduct was not good."
Sibanda openly showed his defiance towards Mathe by ignoring instructions from the gaffer during the match.
At some point, he ignored Mathe when goalkeeper Munyaradzi Diya was being attended to, despite being called to the bench together with other players.
He also defied the coach when he refused to join others in attack as Highlanders were taking a free-kick and was also observed gesturing the coach off.
Last month Sibanda and Joel Ngodzo were given final warnings while Njabulo Ncube was suspended for two weeks following incidences before and after the TM Supermarket Challenge Cup in Harare. They were said to have been taking drugs and alcohol.
Sibanda joined Bosso this season on a one-year deal and there are indications that he has refused to extend his contract, but at this stage the Highlanders institution does not need his services.
A senior Highlanders official has stated that there will be shocking decisions on the players when the season ends.