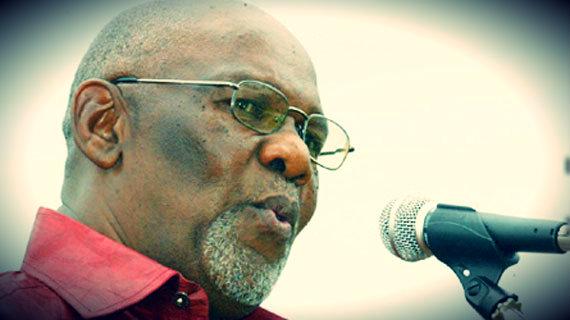 ZAPU leader Dumiso Dabengwa believes Zanu PF's problems have mounted since 2008, when he left the party, with infighting escalating and clear battle lines being drawn.
SILAS NKALA STAFF REPORTER
Dabengwa's remarks come in the wake of the open warfare that has erupted in the party ahead of the December elective congress.
Battle lines have been drawn since First lady Grace Mugabe's endorsement for the women's wing of the party as she has since gone on a nationwide tour rebuking everyone she accused of factionalism.
"There is a big difference between the present Zanu PF problems and those that were there during the time when we were still in that party," Dabengwa said, adding that the problems were now fierce and overwhelming.
"During our time in Zanu PF, we could talk as members at the 2007 congress. We were realistic that we faced defeat by the MDC in the (2008) elections."
Dabengwa said although there were disagreements at that time, members were disciplined and personal attacks were limited to central committee and politburo meetings.
"We were disciplined and we could talk in politburo and central committee meetings," he said.
"Even people could campaign in structures without publicly attacking each other. What is happening now, where they attack each other on public podiums, shows that the situation is worse and there is serious lack of discipline."
Pressed on Grace's public attacks on party members, Dabengwa declined to comment, saying he had since resolved not to talk about her.
"I have since refused to talk about her because I will end up like her, all I can say is 'hamba juba bazakucutha phambili' (she can go ahead, but her deeds will catch up with her)," he said.
Turning to the former PF Zapu members who remained in Zanu PF when he and other discontent members pulled out, he said those members were now Zanu PF and should desist calling themselves former Zapu.
"Zapu members who remained in Zanu PF are now fully Zanu PF," he said.
"They must not waste their time saying they came from Zapu because that does not work, they must forget it.
"The only Zapu that exists is the one that pulled out of the Unity Accord."
Dabangwa said he was surprised when he heard suggestions that Zanu PF intended to amend its constitution to have the elections done through secret ballot, which he advocated for while still in the party, but this was rejected.