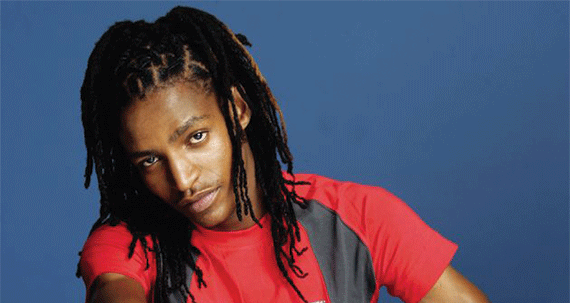 JOHANNESBURG — South African prosecutors ruled that the rape case against musician Sipho "Brickz" Charles Ndlovu will proceed, the Roodepoort Magistrate's Court heard yesterday.
Ndlovu was accused of raping a 17-year-old girl at his home in Honeydew, Johannesburg, in March last year.
The rape was reported seven months later.
In August, Ndlovu's lawyer Dumisani Mabunda told the court he had made representations to the National Director of Public Prosecutions (NDPP) on behalf of Ndlovu.
In his representations, Mabunda said the case against his client was "weak and filled with holes". He wanted it withdrawn.
On Monday, Mabunda complained of the State's failure to communicate with them about the progress of the case.
He told the court that before yesterday he had not officially been informed of the NDPP's decision on the case.
Mabunda claimed he had gone to the NDPP's offices to enquire whether the case would be withdrawn.
He was told that the case "can't be withdrawn because it is in the media".
The dreadlocked musician stood in the dock with his arms behind his back, listening attentively to the proceedings as they were translated to him in isiZulu.
Mabunda said his client was being treated unfairly.
"My client is suffering a prejudice. He has to pay us every time we come to court and our services don't come cheap," said Mabunda.
The pending rape case against the kwaito musician made him undesirable to work with.
"No one wants to associate with him. He can't even be booked for performances," Mabunda told the court.
He accused the State of not being transparent with them.
"It seems like we're going through a vicious cycle and the State isn't giving us a way forward."
He said other than the NDPP ruling they had not been furnished with information that could help them build their case.
The State had failed to tell them when exactly the alleged rape took place.
This information could assist the defence establish an alibi for the accused, Mabunda said.
He claimed that it could be found that Ndlovu was at a performance on the said day. His exact whereabouts could be proved through his car-tracking records.
The case was postponed to November 6 to allow the defence to be furnished with all the documents they needed.
Ndlovu walked out of court where he was hugged by a few women thought to be his relatives.
A few photographers were waiting for him outside.
They drew the public's attention as they snapped pictures of him.
After speaking to his lawyer, Ndlovu hurried to his vehicle. – The Sowetan