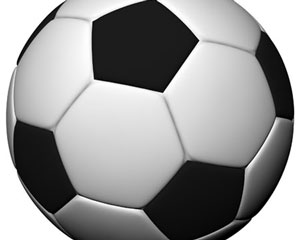 ZIFA Southern Region Division One side Tsholotsho FC had a hard time to progress to the quarter-finals of the maiden LG Foods Tournament, beating Matabeleland North Division Two side Makomo 4-1 in a penalty shoot-out at home on Saturday. FORTUNE MBELE SPORTS REPORTER
Makomo had held the Premier Soccer League aspirants to a goalless draw in regulation time and the match had to be decided by a penalty lottery.
In the quarter-finals, Tsholotsho FC – coached by Lizwe Sweswe – will now face the winner between Division One side Hwange Juniors and Bulawayo Province Division Three side Talen Vision who were due to play in the first round at Raylton Sports Club yesterday.
Bulawayo Division Two side Ajax Hotspurs are through to the quarter-finals without kicking a ball after Division One outfit Hwange-based Technosphere pulled out of the tournament citing financial challenges in travelling to Bulawayo.
Ajax will now face ZPC Hwange in the quarter-final after the power utility side cruised past Matabeleland North Division Two side Amagagasi 3-0 in another first round match played in Victoria Falls on Saturday.
Zifa Southern Region chairman Musa Mandaza yesterday confirmed Ajax Hotspurs would be playing in the quarter-finals.
Last year's Division One champions Plumtree Chiefs will meet Victoria Falls-based Trumus in the quarter-final after walloping Bulawayo Division Three side LG Vultures 4-0 at Raylton on Saturday.
Trumus beat Bulawayo Division Three side Toronto 3-1 in Victoria Falls.
Another Premier Soccer League aspirant Ntabazinduna also booked a place in the quarter-final after upstaging Bulawayo Division Two side Casmyn 3-0 on Saturday.
The uniformed forces side, coach by legend Agent Sawu will now meet the winner between Black Boots and Bulawayo Division Two side BCC Golden Stars who were due to play at Raylton in the first round on Saturday.
Winners of the tournament will walk away with $2 000 with the losing finalists pocketing $1 500.
Losing semi-finalists will get $750 each with the player of the tournament, goalkeeper of the tournament and the top goal-scorer each getting $200.