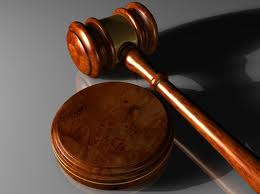 A MAN from Mbalibali line in Tsholotsho was yesterday slapped with an effective 20 years in jail for raping his two daughters, after he separated with their mother.
SILAS NKALA STAFF REPORTER The man (52) who cannot be named to protect the identity of the victims denied the two counts of rape charges when he appeared before Bulawayo Regional Court magistrate, Sikhumbuzo Nyathi.
Nyathi yesterday convicted him after a full trial and sentenced him to 15 years in jail for each of the counts.
The magistrate then suspended 10 years for five years on condition of good behaviour.
In mitigation, the man told the court that he separated from his wife, the mother of the children, who left them in his care. "We separated with their mother in 2009, when she eloped with another man leaving me with the children," he said. "I was left to take care of them alone and I did not do what I am accused of, I am just being punished for a crime I do not know."
The prosecutor Masimba Saruaka told the court that sometime in 2009, the man separated from his wife.
On an unknown date in 2013 at 7pm, the man called one of the girls, whose ages are not stated, into his bedroom hut.
He grabbed her by her left hand and made her lie on the bed before removing her under garments and raping her.
He then warned her against telling anyone. The matter came to light after teachers at Mbalibali Primary School discovered that the girls were no longer coming to school.
The school authorities forwarded the matter to the police leading to the arrest of the man.
In the second count, the man was accused of raping his child who was in Grade 4 at Mbalibali Primary School in Tsholotsho sometime last year. Sometime in January 2013 the man called the girl into his bedroom hut, where he sexually abused her.
The matter came to light when the girl ran away from home to stay with a relative in the same area. The case was later reported to the police by school authorities leading to the man's arrest. The two girls were taken to Tsholotsho District Hospital where examinations were done and proved that they were abused.