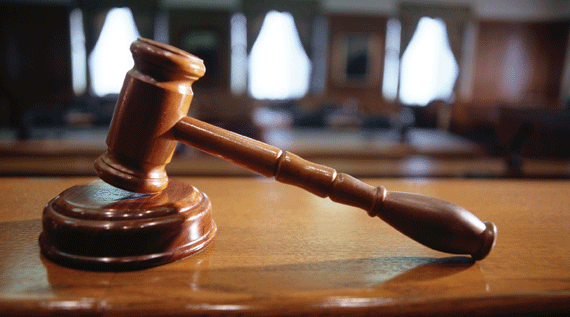 AN attested Zimbabwe National Army (ZNA) member has been fined for bashing his lover following a dispute over their child's upkeep.
Own Correspondent
Kenneth Dube (32), a corporal in the ZNA, of 1512 Waverly, Kadoma, appeared before magistrate Takudzwa Gwazemba facing charges of physical abuse as defined in Section 3 of the Domestic Violence Act Chapter 5:16.
He was fined $100 or to spend 15 days in jail.
The State, led by Charles Muchemwa, said on September 22 this year, the complainant, Esineri Jenje (35), who is the accused's lover, went to Dube's house to discuss their minor child's welfare as Dube had not been contributing towards the up keep of their child.
The visit angered the accused who proceeded to manhandle the complainant, before violently knocking her against a wall, resulting in her suffering injuries on her right elbow, the court heard.
Jenje was rushed to Kadoma General Hospital where she was treated and discharged. A report was made to police, leading to the accused's arrest.