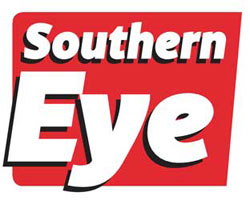 THE renewal of special work permits by Zimbabweans working in South Africa has sparked roaring business for Internet café operators, who are reportedly cashing in on people without the requisite gadgets, processing the documents for a fee. NQOBILE BHEBHE CHIEF REPORTER
The application process, which began last week after months of protracted negotiations, brought relief to an estimated 245 000 holders of the Dispensation for Zimbabweans Project (DZP) permits, who risked deportation, as the visas were due to expire at year end.
The Zimbabweans were issued four-year work permits under the DZP in 2010, with the application fee for the new permits set at R870.
The Zimbabwe Community in South Africa (ZCSA) chairperson, Ngqabutho Mabhena, who was actively involved in the special permits negotiations four years ago, said small businesses were profiting from the permit process.
"The Zimbabwe Special Permits (ZSP) has brought relief not only to the over 250 000 Zimbabweans who are set to benefit from this project, but to small business people as well," he told Southern Eye at the weekend.
"Internet business is now booming thanks to the number of Zimbabweans who are now using Internet cafes in different cities as they apply online for these permits.
"Usually most Zimbabweans access Internet services using their cellphones, but this online application requires a proper computer or a laptop hence the high number of Zimbabweans flocking to these internet café".
Mabhena said most Internet cafes were now charging a hefty R250 per client.
He said besides the Internet cafes, various organisations have opened their doors to assist Zimbabweans at a fee of about R250 depending on the organisation.
"These organisations are focusing mainly on Zimbabweans that are unable to use the Internet," he said.
"These fees paid by Zimbabweans are considered very small given that (if the application is successful) one will be working in South Africa for the next three years.
"Most Zimbabweans say it is better to part with these service fees and qualify for a permit than miss out and face the prospect of deportation.
"Those with landlines are now benefiting as they now phone the call centre on behalf of the applicants."
The application process requires an applicant to call a call centre number to book an appointment to visit the agency contracted by the South African government to receive permit applications on its behalf.
"It might take about one-and-a-half hours for a caller to get through," Mabhena explained.
"This means a person calling using a cellphone might need R200 airtime to raise the call centre without success.
"Those with landline are now assisting Zimbabweans to call on their behalf at a fee of R100 per person.
"This is a season for small business people who would profit from this permit application and in the process ensuring that the over 250 000 Zimbabweans remain in South Africa," he added.
Ten permits processing centres have been set up in almost all of the neighbouring country's provinces and about 120 personnel will be dealing with ZSP adjudication.
The South African Home Affairs department recently introduced new stringent immigration regulations that would see Zimbabweans and other foreign nationals who overstay being banned from entering the neighbouring country.
All along, those who overstayed were allowed to re-enter South Africa and apply for permits and visas after being made to pay fines.
Those who overstay their allocated time in South Africa would be banned for a period ranging from one to five years.
Related Topics